Following a court decision in a civil case that implicated the controversial Likud MK with hard drug use, MKs from the left-wing party demand that Hazan's immunity from prosecution be revoked, and that he be investigated.
Knesset members from left-wing opposition party Meretz sent a letter recently to the attorney general in which they request the revocation of MK Oren Hazan's (Likud) parliamentary immunity from prosecution. MKs Michal Rozin, Tamar Zandberg, and Zehava Galon sent the letter to Attorney General Avichai Mandelblit following a ruling by the Tel Aviv Magistrates' Court in a civil case, which implicated the controversy-prone Hazan with using hard drugs.
The case was a slander suit filed by Hazan, after Channel 2's Amit Segal accused Hazan of several unsavory—and perhaps illegal—actions. The court ruled that claims of drug dealing by Hazan made by Channel 2 News were unsubstantiated and ordered the channel to pay the MK NIS 40,000.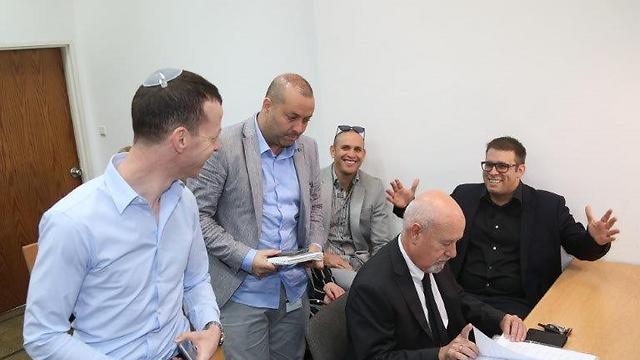 "In light of these severe accusations, which have been substantiated by today's court ruling, we appeal to you again, asking that you exercise your authority to remove the immunity of MK Hazan, and instruct the Israel Police to investigate matters," the Meretz MK letter to the attorney general read.
As reported by Ynetnews