Bangkok – Well-wishers in Thailand are praying for the health of their beloved King, Bhumibol Adulyadej, who has been hospitalized and is in an "unstable" condition, according to the palace.
The 88-year-old, who ascended to the throne 70 years ago — making him the world's longest-reigning monarch — is being closely monitored after undergoing medical procedures over the weekend.
Thais are saying prayers at their local temples and visiting the Siriraj hospital in Bangkok, where the King is being treated, according to images on social media.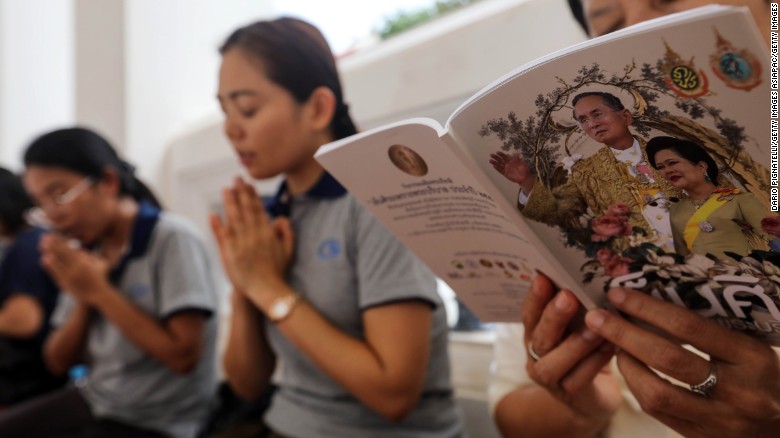 Messages of support have been flooding onto social media sites including Facebook.
People are being urged to wear pink shirts on social media, a custom which Thais believe can help people recover from illnesses.
Doctors at the Siriraj hospital in Bangkok said that the King was having problems with his kidneys, blood flow to the left side of his heart and blood pressure.
He was also put on a ventilator and his general condition "remains unstable," according to the statement from the Bureau of the Royal Household which was posted on the King's official Facebook page on Sunday.
Concerns for the highly revered King have been mounting in recent years due to his extended hospital stays.
Last month, he was treated for a severe infection, reduced kidney function and fluid in his lung. He had surgery to remove his gallbladder last year.
As reported by CNN