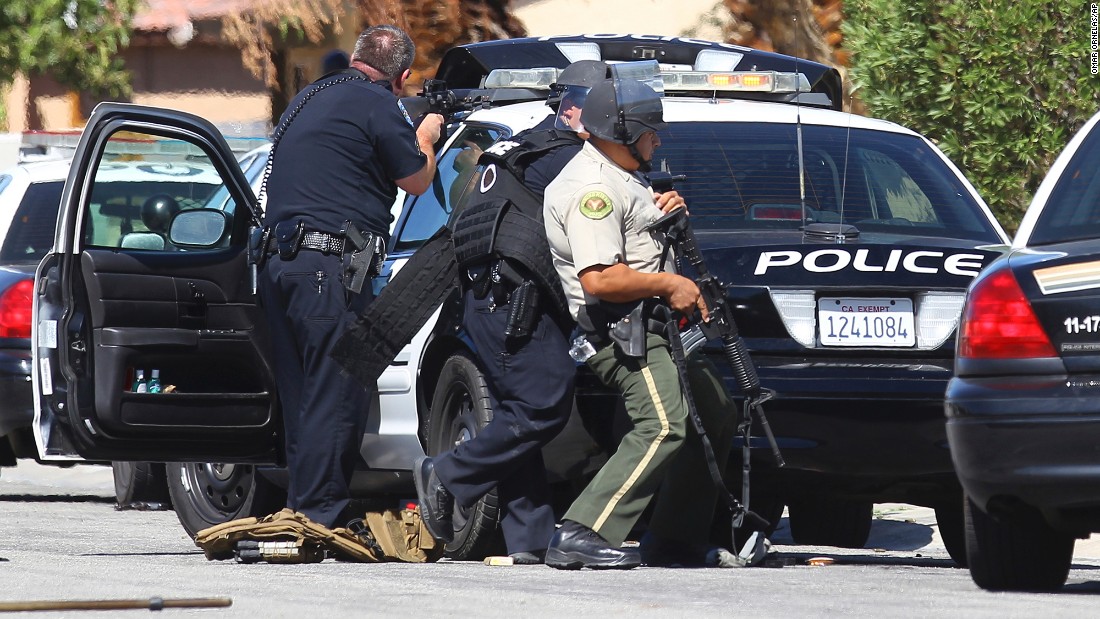 A 35-year-veteran of the Palm Springs, California, police force and another officer, a new mother, were shot and killed Saturday while responding to a family disturbance call.
Jose Gilbert Vega, a veteran officer working an overtime shift, and Lesley Zerebny, 27, a mother of a 4-month-old child, were killed and another officer was wounded, Police Chief Bryan Reyes said.
"The officers, from what I understand, were at the front (door) trying to negotiate with the suspect to just comply," Reyes said. "It was a simple family disturbance and he elected to open fire on … guardians of this city."
The suspect has not been captured, Reyes said. Police have surrounded a house and "they're going to treat the house as if he's still in it," the chief said.
"Today Palm Springs lost two brave officers. They go out every day and put their boots on the ground for everybody in this community. They gave it all for you," the chief added.
No motive was provided.
CNN affiliate KMIR reported the shooting happened around 1 p.m. (4 p.m. ET) near the area of Cypress and Del Lago Road.
This is the latest shooting of multiple police officers in the United States.
On July 17, three officers were killed and three wounded by a gunman in Baton Rouge, Louisiana.
About a week earlier, a gunman killed five officers and wounded seven in Dallas.
Palm Springs, a city of about 45,000 residents, is 100 miles east of Los Angeles.
As reported by CNN