Op-ed: Many laud Shimon Peres's limitless optimism, but behind this optimism hid a stubborn hope that the wisdom, the words and the effort would change the face of reality.
Many people mocked Shimon Peres. They called him "the dreamer," like Joseph in the Book of Genesis. But Joseph in the Book of Genesis was not just a dreamer. He was also a person who got a large state back on its feet after a serious crisis.
Shimon Peres had a rare and valuable quality: the ability to change. People who have reached the age of 60 don't usually change. When I met Shimon Peres after the Yom Kippur War, he was still (in my eyes) a banal hawk, supporting settlers, in love with settlers, a person who put security first, "the more land the better," "the more power the better."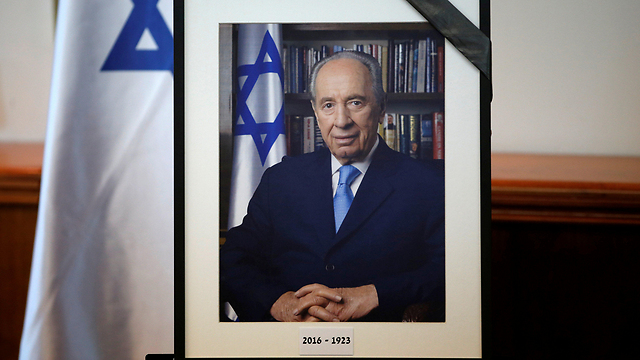 The man changed before my eyes, discovered the boundaries of power, and although he never disregarded the power of force, he began believing that there was a need for compromise, for dialogue and for peace involving concessions. Israeli-Palestinian peace and Israeli-Arab peace.
Many talk about Peres's optimism, which knew no limits. In fact, behind this optimism hid a stubborn hope that the wisdom, the words and the effort would change the face of reality. It was sometimes a naïve hope, but I find it a thousand times better than the shrewd cynicism.
Peres was not a great politician. Although he had tricks, slyness and intrigues attributed to him, he was basically a rather innocent person who many times fell into traps, but he stumbled because his eyes were fixed on the stars.
He was a pretty mediocre politician, but a great statesman: He saw didn't just see reality through today's eyes, or tomorrow morning's eyes, or the eyes of the primary elections and the party convention, or the next elections—but through the eyes of the next decades and even the next generations.
He was enthusiastically keen on anything that had to do with the future. I often asked him to talk about the past, about David Ben-Gurion, about the War of Independence, about the alliance with France, about things that he was more involved in than anyone else. But he would forcefully pull me towards completely different issues: nanotechnology, brain research, the era that will follow the electronic age, medicine that will improve humanity.
Yes, the man was an unmistakable dreamer, both innocent and sophisticated, but his dreams came true many times more than the skepticism of many others. Being a "dreamer" may be a recipe for a difficult life, but there is no reason to envy someone who has lost the power to dream. The man was full of curiosity, he was intriguing, and I loved him.
As reported by Ynetnews