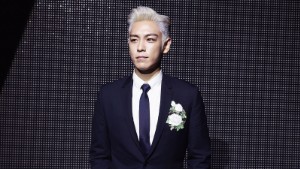 Seoul, South Korea – K-pop superstar T.O.P., of South Korean boy band Big Bang, is a rapper, singer-songwriter, actor and — of little surprise to his 5.7 million Instagram followers — a passionate art collector.
His photos speak widely of a developed interest in art and design — a quick glance sees T.O.P. (whose real name is Choi Seung Hyun) posing in tribute to a lanky Alberto Giacometti sculpture, lounging in a metallic chair by Ron Arad and palling around with the likes of Takashi Murakami.
Lee once said "when I passively accept external winds, an even greater world is opened." This oil painting is the largest work from the South Korean artist's Winds series, which he produced between 1982 and 1986.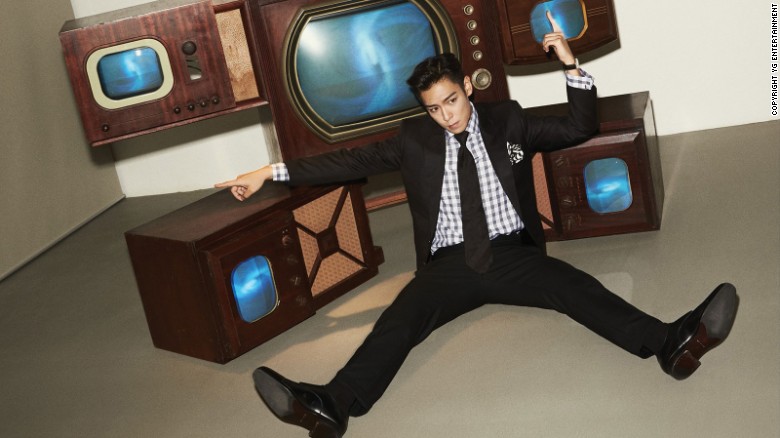 More prominent posts of late nod to the star's new project with Sotheby's. Over the past year, he has collaborated with the auction house on #TTTOP, an upcoming sale of Asian and Western contemporary art.
The auction will feature 28 works from renowned artists as well as lesser known, emerging talents.
Yuki Terase, a contemporary Asian art specialist at Sotheby's Hong Kong, describes T.O.P.'s tastes as "eclectic" and identifies "Infantry" by the late American artist Jean-Michel Basquiat and a commissioned piece by T.O.P.'s friend, Japanese artist Kohei Nawa, as auction highlights.
"It reflects and represents what young Asian collectors are starting to collect," Terase says. "They don't collect according to categories, culture, or schools of thought, they just collect what appeals to them aesthetically. So, it's very personal. T.O.P. is not bound by any books or series of how the collection should be."
Partnering with a big personality is part of Sotheby's — one of the world's oldest auction houses — efforts to draw in a younger demographic through social media. Terase says the #TTTOP auction campaign has already generated more than 13 million impressions online.
In this episode of the Invitation, CNN Style speaks to T.O.P. in Seoul, ahead of the October auction, where a selection of highlights were shown at The Shilla Seoul.
There, amongst some of his favorite artists, T.O.P. reveals his deep appreciation for art.
As reported by CNN