Former President Shimon Peres is currently surrounded by his loved ones and close friends; after a degradation in his medical condition, it was decided that he will not be kept alive via artificial means; he is expected to pass in the coming hours.
About two weeks after he was hospitalized at Sheba Medical Center in Tel HaShomer following a stroke, Israel's ninth president Shimon Peres is in dire condition. Peres, who had been in serious but stable condition since his hospitalization on September 13, took a turn for the worse on Tuesday afternoon.
Estimates say he has experienced irreversible neurological damage. According to his loved ones, the former president is expected to pass away in the coming hours.
Peres' loved ones were informed of his deterioration on Tuesday, and have gathered by his bedside in order to say their final goodbyes.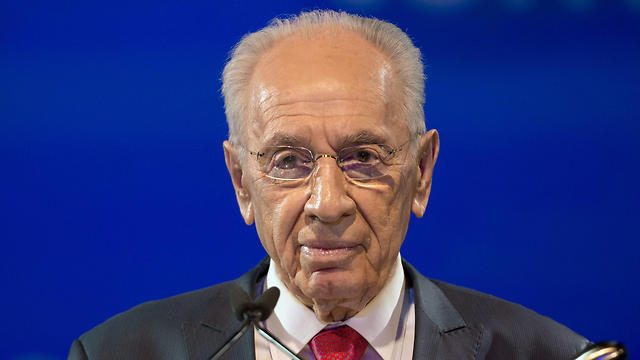 It's impossible to know if his internal systems will slowly fail or quickly collapse.
According to the reports from the neurological department at the hospital, Peres is continuing to fight, however, his situation is very complex. Following the deterioration of his condition, it was decided not to artificially prolong his life.
As reported by Ynetnews