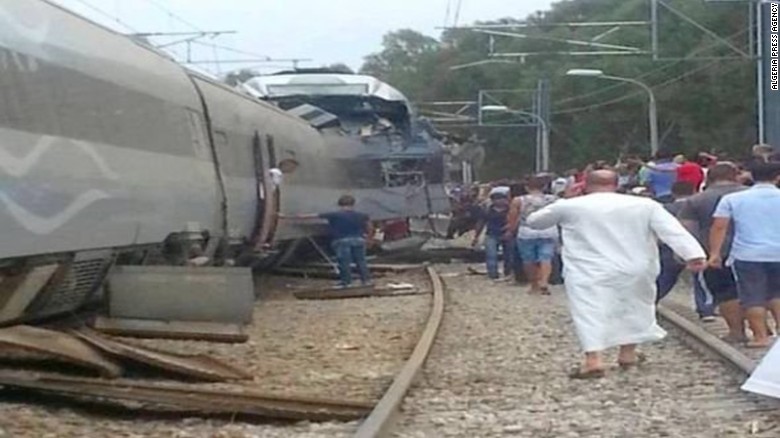 Scores of passengers were injured when two trains collided in Algeria on Saturday.
The crash happened around 4 p.m. (11 a.m. ET) near the city of Boudouaou, according to the state-run Algeria Press Service.
It occurred at the Boudouaou station when a train headed for the province of Setif, 300 km (186 miles) east of Algiers, caught up with a train ahead that was headed for the town of Thenia, according to the National Rail Transport Company.
At least 78 people were injured in the collision, two of them seriously, the news agency said.
As reported by CNN