Following initial difficulties, Israel's latest homemade satellite, Ofek 11, is operational, and taking photographs; head of the Israel Aircraft Industries space division: 'you should smile when you look up at it.'
A new Israeli spy satellite is operational and taking high-quality pictures after suffering technical difficulties during its launch earlier this month, defense officials said Thursday.
Amnon Harari, director of the Defense Ministry's space administration, said satellite operators downloaded the first images from the Ofek 11 satellite at about 5:10 p.m. Thursday.
"The images are splendid, very good," he told reporters.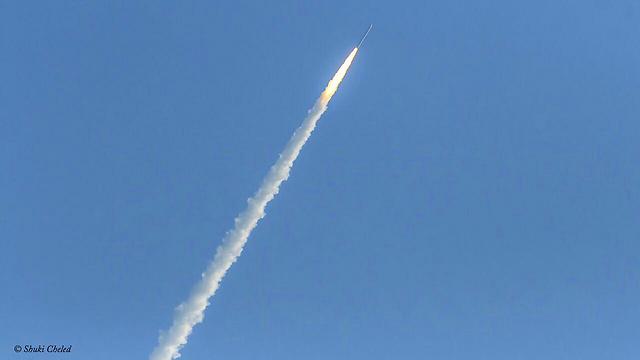 After the satellite was launched on Sept. 13, officials said it was not acting as expected. Harari said that since then technical teams have been busy stabilizing the satellite and its systems.
Officials have described the Ofek 11 as the country's most sophisticated spy satellite. It is expected to be used to keep tabs on Iran and other regional adversaries.
"It's going to be used for looking at a lot of bad guys all over the place," said Ofer Doron, head of the space division at state-owned Israel Aircraft Industries, the maker of the satellite.
Doron said the satellite took images of "interesting" places in the region on Thursday. He declined to provide details, but said the photos were "absolutely" the quality the satellite's designers had intended.
"You should smile when you look up at it," he said.
As reported by Ynetnews