Ever year, ahead of Rosh Hashanah, hundreds of letters are sent to Israel from around the globe addressed "To God," "The Heavenly Father," which are then inserted between the Kotel's stones by the holy sites Rabbi.
Every day, workers of the Israel Postal Company are swamped with letters arriving from dozens of different countries, as well as those sent by Israeli citizens, which are intended for a particular recipient whose address is not easy to locate.
In English, in Hebrew and in a myriad of other languages, many envelopes bear words "To God," "To our Holy Father in the heavens," "To our father up above," "To the Kotel," "To the Temple Mount," and the like.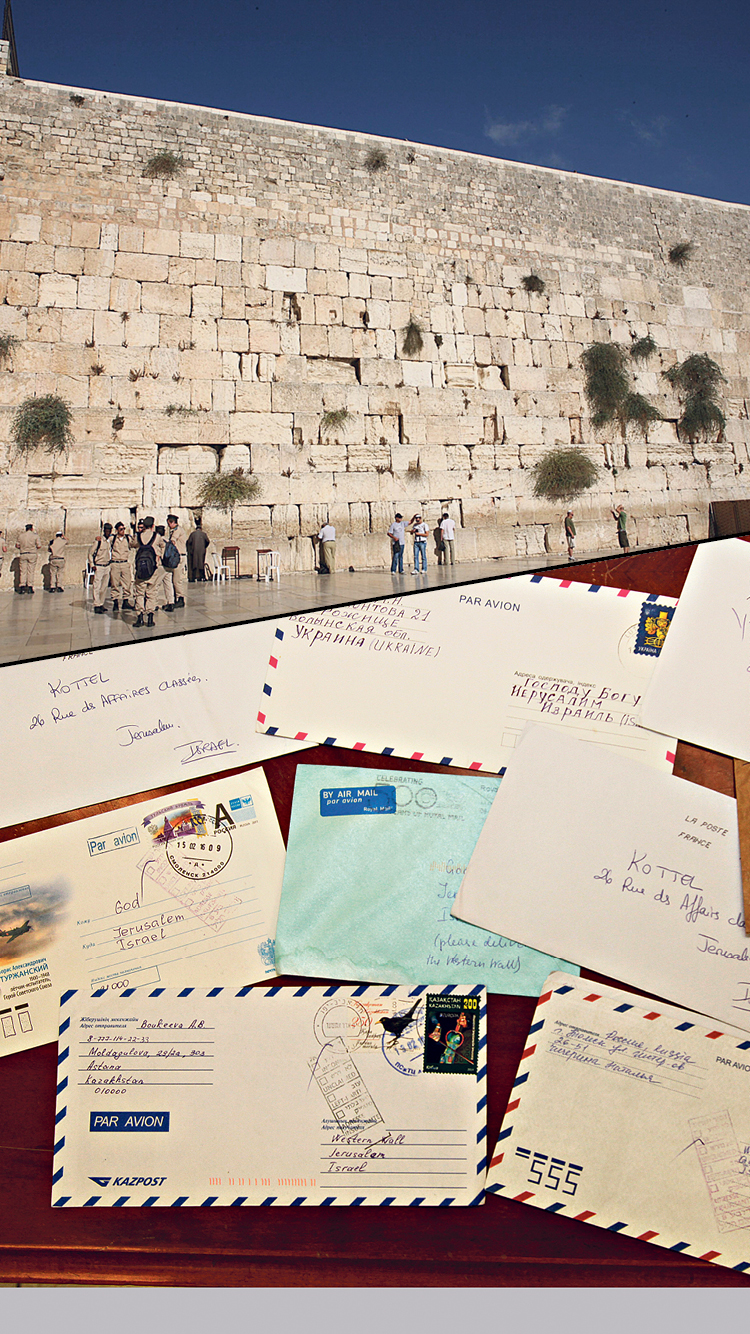 The letters are sent to the postal service's 'lost and found' department and are kept in a special place. Twice a year—during the Ten Days of Repentance between Rosh Hashanah and Yom Kippur and before Christmas—the letters are transferred to the Rabbi of the Kotel, Shmuel Rabinowitz, and are then inserted into the crevices of the holy site between the stones.
On Monday, the CEO of the Israel Postal Company Dan Goldstein was greeted by hundreds of such letters which he personally delivered to Rabbi Rabinowitz so that he could fulfil the wishes of their authors. According to Goldstein, he delivered letters which were sent from the United States, Holland, France, Britain, China, Russia, Kazakhstan, Nigeria and a number of other countries.
With the High Holy Days approaching, the postal service and Rabbi Rabinowitz can expect to be kept busy.
As reported by Ynentews