An attempted stabbing attack against soldiers was thwarted in Hebron; the attacker who has been arrested; meanwhile, a bus driving through the Wadi al-Joz neighborhood in Jerusalem was the target of a rock throwing attack; the driver is lightly wounded.
A man has been arrested by IDF soldiers after being caught with a knife in Hebron on Monday evening. No injuries have been reported.
Meanwhile, a bus has been the target of a stone throwing attack in the Jerusalem neighborhood of Wadi al-Joz.
The man in the Hebron incident was neutralized without the use of force.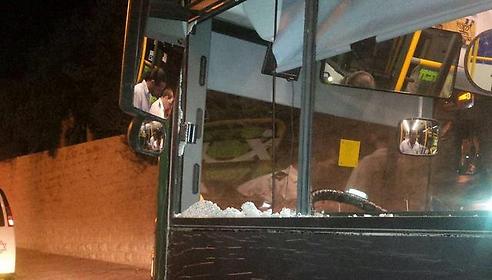 The bus driver in Jerusalem is lightly wounded, and the Jerusalem Police are looking for the thrower.
The man in Hebron has been taken in for questioning.
As reported by Ynetnews