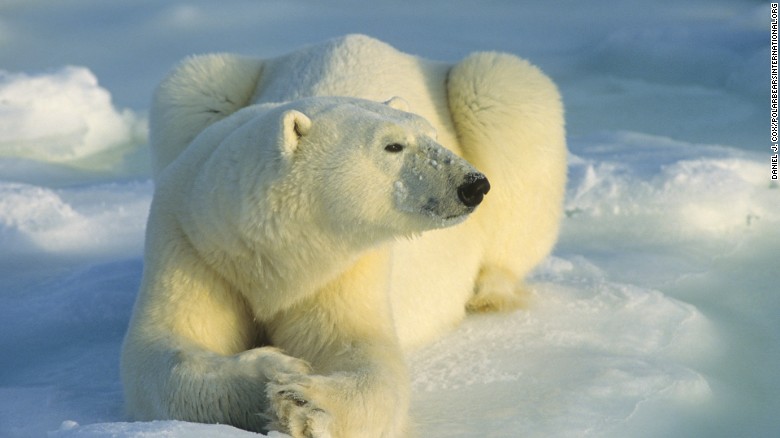 Surrounded in the Arctic tundra. By polar bears.
That's life for five Russian meteorologists on tiny Troynoy island in Russia, according to state media.
Vassiliy Shevchenko, the head of the Sevgidromet State Monitoring Network that owns the weather station, told the Tass news agency that some 10 polar bears and their cubs have gathered on the island and are dangerously close to the researchers.
The incident began on August 31, when some polar bears killed two dogs, according to Vadim Plotnikov, the head of the weather station.
A female polar bear has been spending its evenings under the station's window, making it dangerous to go outside.
Tass reports that Sergey Donskoy, Russia's minister of natural resources and environment, instructed the country's federal weather-watching service to ensure the security of the Troynoy island personnel.
But help has finally arrived.
Tass later reported that dogs and flares were delivered to the station on Wednesday by helicopter.
"A helicopter that took off from the Akademik Treshnikov expedition vessel of the Arctic and Antarctic Research Institute of the Federal Service for Hydrometeorology and Environmental Monitoring has delivered three puppies and pyrotechnical devices to the station to scare the bears away", Shevchenko said.
Meteorological operations have started back up, Plotnikov told Tass.
Sevgidromet, the state research agency, earlier said the delivery would come by sea and would take about a month.
As reported by CNN