North Korea usually projects itself to the world as a fully functioning worker's paradise.
Yet severe flooding in the country's northeast has resulted in a rare admission that all is not so well.
According to a report published Sunday by the Korean Central News Agency (KCNA) — North Korea's official state media — the country's northeast has been affected by the "heaviest downpour" since 1945, with "tens of thousands" of buildings destroyed and people left homeless and "suffering from great hardship."
Figures released by the United Nations' Office for the Coordination of Humanitarian Affairs confirmed the natural disaster.
Citing North Korean government data, the report described how heavy rains resulting from Typhoon Lionrock had triggered flooding in areas such as Musan and Yonsa counties and Hoeryong City in North Hamgyong province. So far, 133 people have been killed, 395 people are missing and 140,000 people are in "urgent need of assistance."
Keeping wider social discontent at bay
The sheer scale of the disaster has led the North Korean government to ask for help.
"It's not unheard of, but it's rare for the North Korean government to make an open and public call for assistance," Bradley Williams, a international relations professor at City University in Hong Kong, told CNN.
The KCNA report stated how the Central Committee of the Workers' Party of Korea (WPK) had sent a public appeal to party members and service personnel of the Korean People's Army to pool their efforts toward recovery operations to help those in the worst-hit regions. According to the report, the WPK even redirected a nationwide 200-day mass mobilization campaign aimed at boosting the economy toward helping flood victims.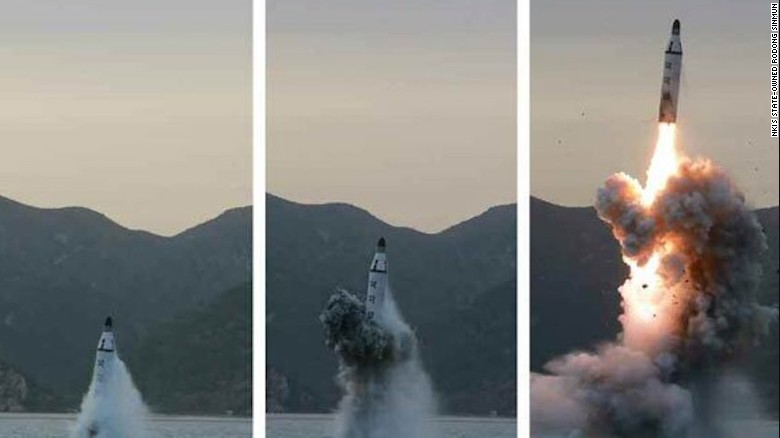 North Korea ranks 178th in the 2016 Index of Economic Freedom and has an exceptionally bad human rights record, according to a report released by Human Rights Watch in 2016.
Williams told CNN that the flood-ravaged areas were known for being particularly impoverished, with prison camps and forces considered hostile to the regime found there. Williams suggested that rather than care for the well-being of the people in the area, the WPK's concern was for the perpetuity of the regime, and that their only concern for the region would be if this could "feed into wider social discontent" that could provoke an uprising.
Increasingly at odds with the international community
North Korea's public announcement of these devastating floods comes a few days after a fifth nuclear missile test, which drew the international community's unanimous condemnation. The United Nations Security Council is planning sanctions on the nation.
It still remains to be seen whether North Korea's public announcement of these floods had an intended effect on the international community.
"Considering North Korea made this call in English, perhaps there is a distant hope that given the scale of the disaster, maybe the international community might respond," said Williams.
"But these hopes are undermined by their recent nuclear test — it's hard to pinpoint the psychology behind it."
As reported by CNN