The controversy over Shabbat work on train lines has led the ultra-Orthodox media in Israel to berate the transportation minister, who supported the Shabbat renovations, and compliment the prime minister – who halted them.
The Shabbat train crisis, which led to a bit of a transportation mess in Israel, also reverberated in the ultra-Orthodox press, which stood firmly by Prime Minister Benjamin Netanyahu on Sunday. The ultra-Orthodox media also criticized Netanyahu's main rival in the matter, Transportation Minister Yisrael Katz, who supported conducting renovation and repair operations on Saturday.
Yated Ne'eman's headline said "Transportation minister starts sinister incitement wave," implying that Katz's advocacy of the Shabbat work, and the fact that it was halted, causing heavy delays in service on Sunday, would lead to the Israeli non-ultra-Orthodox public's disapproval of the ultra-Orthodox public as a whole.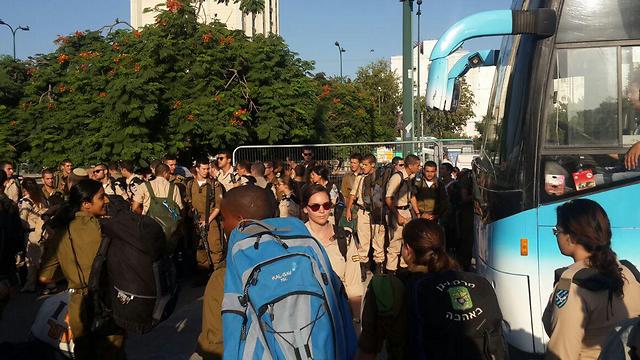 Hamevaser, which is affiliated with Agudat Yisrael, one of the two factions that make up the United Torah Judaism Knesset party, wrote, "(Answering the demand of the ultra-Orthodox parties), the prime minister halted the Shabbat violations that were to occur at Israel Railways."
Hamodia, in an editorial, made a connection between the loss of the Amos 6 satellite, which exploded at Cape Canaveral in Florida, USA, on Thursday, September 1, and work that is done on Shabbat. "We don't know what the calculations (of the divine) are. And so, it would not be correct to say, 'this event happened because of that deed.' Schadenfreude is not a Jewish quality, and we are of course not – god forbid – happy (about the suffering of) the people of Israel Aerospace Industries and all of those involved with the Amos 6 satellite, which exploded on the ground before its launch, which was set to take place on the holy Shabbat day, while massively desecrating the Shabbat. On the contrary, we desire their success."
As reported by Ynetnews