The owner of a restaurant just outside of Charles De Gaulle airport was filmed expelling two veiled Muslim women, saying 'All Muslims are terrorists;' the public prosecutor is looking into the incident.
A video widely broadcast on French traditional and social media apparently shows the proprietor of Le Cénacle, a restaurant just outside of Paris's Charles De Gaulle Airport in Tremblay-en-France, expelling two veiled Muslim women out of his establishment because of their reli
The video appears to be filmed by one of the two women who were expelled from the restaurant, and one of them states in response to the owner's demand that they leave, "We don't want to be served by racists, sir!"
The restaurateur—identified only by his given name, Jean-Baptiste, by Le Parisien—responded, "Racists don't set bombs and don't kill people, racists like me!"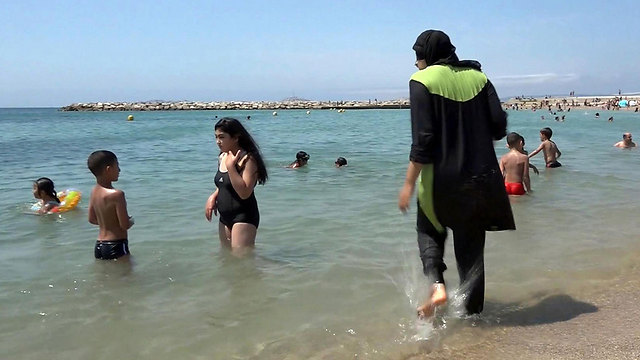 "Because we set bombs, sir?" the woman retorted.
"Madame, the terrorists are Muslims, and all the Muslims are terrorists…I don't want people like you at my place…Now you know it, so leave!"
Minister for Women's Rights Laurence Rossignol tweeted on Sunday that she had instructed the Interministerial Delegation for the Fight against Racism and Anti-Semitism to investigate and sanction "the intolerable behavior of this restaurant owner."
The two women filed a complaint, and the Bobigny (a nearby Parisian suburb with jurisdiction) prosecutor's office announced that they opened an enquiry into the "racial discrimination." As the video was disseminated and shared, calls for a boycott and protests before Le Cénacle grew.
Some twenty youths assembled before the restaurant that afternoon. The Collective Against Islamophobia in France (CCIF), while criticizing the incident, called for calm. They also announced that would provide "psychological and legal aid" to the two women.
Le Figaro wrote that the CCIF's director, Marwan Muhammad, explained that Jean-Baptiste came out "multiple times to talk with them and to apologize to make them withdraw their complaint."
Speaking to BFMTV on Sunday night, the restaurateur apologized "to the entire Muslim community."
As reported by Ynetnews