The Israel Police commissioner made the controversial statement at an Israel Bar Association conference Tuesday; 'It has been proven that immigrants are more involved in crime than others,' he said.
Israel Police Commissioner Roni Alsheikh spoke at an Israel Bar Association (IBA) conference Tuesday, expressing the idea that police officers finding Jewish Israelis of Ethiopian descent and Israeli Arabs more suspicious is to be expected.
"When a police officer encounters a suspect, it's natural for his brain to suspect him more than he would have if (the suspect) were someone else, it's natural." Alsheikh said of Ethiopian Israelis and Israeli Arabs.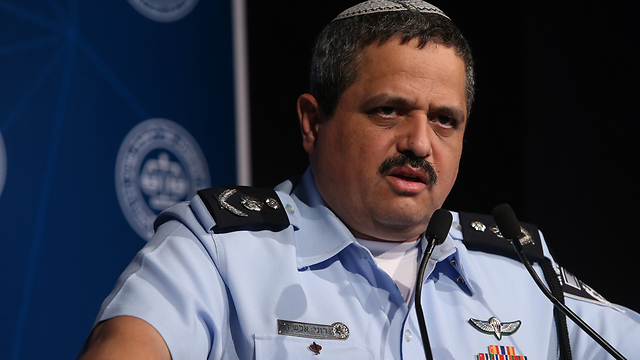 Trying to analyze the perceived phenomenon, the commissioner said, "In all criminological studies worldwide, it has been proven that immigrants are more involved in crime than others, it shouldn't surprise (us). In addition, all studies prove that youths are more involved in crime. When these two are joined together, a situation in which a certain community is involved in criminal activity comes about. This was the case (with all concentrated groups of new immigrants to Israel)."
"When theres a community that's more involved in crime, Arabs or East Jerusalem residents as well, and the statistics are (publically available), then when a police officer encounters a suspect, it's natural for his brain to suspect him more than he would have if (the suspect) were someone else, it's natural. We, I believe, have understood this and have begun taking care of this a little late, but there has been a very-very tight plan in place for about a year, (in which we cooperate with) leaders inside the community, whose role is to—among other things—minimize over-policing."
As reported by Ynetnews