After two days of mounted tensions between the two sides following Hamas attacks against Israel and Israeli reprisals, statement indicates that the recently signed reconciliation deal will not be affected despite hostile rhetoric
Despite ongoing tensions which reached their highest level since the signing of the Israel-Turkey reconciliation deal, Turkey's foreign minister Mevlüt Çavuşoğlu announced Tuesday that the two sides plan to appoint ambassadors in the next few days.
The statement was made days after the deal was officially ratified by the Turkish parliament at the end of last week, signalling an official conclusion of the state of belligerency that had existed between the two nations since the Mavi Marmaradisembarked from Turkey in 2010 in an attempt to breach Israel's security blockade of the Gaza Strip.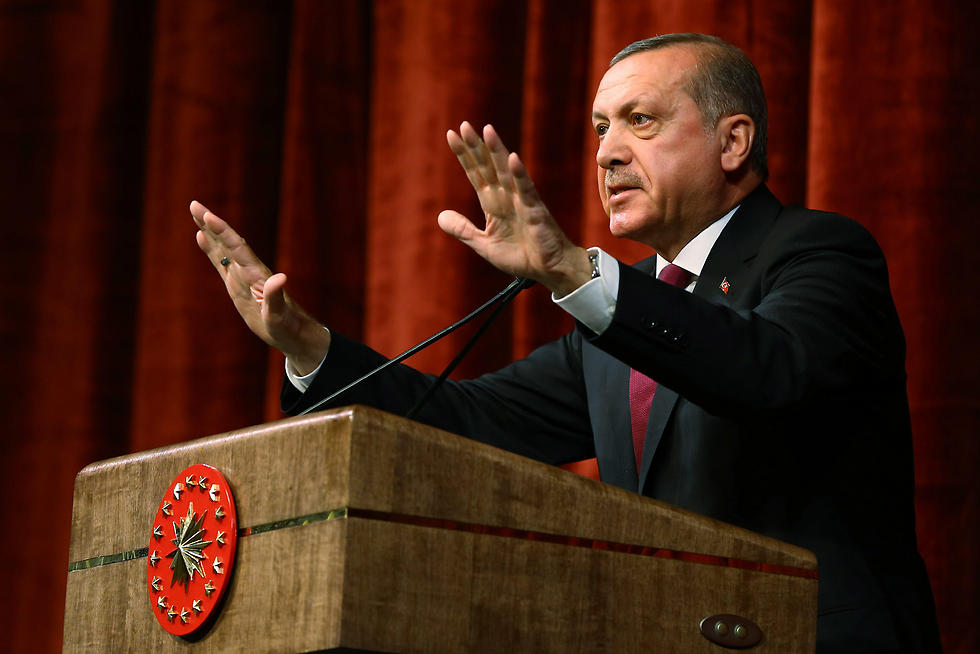 The announcement also serves to reduce tensions which ensued over the past few days when Turkey heaped public criticism on Israel in the wake of itsretaliatory strikes in Gaza after rockets were launched into its territory.
"The normalization of relations with Israel does not mean that we have to remain silent about attacks against the Palestinian people in Gaza," the statement read. "On the contrary, we will continue to defend the Palestinian issue in the face of Israeli actions which violate international law and are contrary to basic human morality."
With the already fragile diplomatic relations being rocked further, Israel issued its own official response, causing concern about the future of diplomatic relations between the two countries.
"The normalization of our relations with Turkey does not mean that we will remain silent in the face of its baseless condemnations," said a statement from the Israeli foreign ministry. "Israel will continue to defend its civilians from all rocket fire on our territory, in accordance with international law and our conscience. Turkey should think twice before criticizing the military actions of others."
Subsequent to Israel's original response other senior officials were quoted as saying: "We have clarified for Turkey that we will not allow them to lash out at us. Overall the reconciliation with Turkey will continue as usual and will not slow down. There is no need to become excited over the damning criticism by Turkey. We never though Erdogan would become a Zionist overnight. Obviously he has to pay lip service to his Hamas allies. By the same token, we are not suckers and we won't ignore the baseless condemnation of the legitimate attacks on Gaza."
As reported by Ynetnews