A new national project seeks to connect some 200 silos the length of Israel and repurpose them as museums, dorms etc.
The old silos that are spread across the country, which were mainly used to store grain, have received a new life: a new national project called the Barn Route. The path—part of it for cycling and part for walking—will connect some 200 buildings, from the northernmost silo in Kibbutz Dan to the southernmost (and still active today) in Kibbutz Eilat.
The structures, dozens of meters high, were built in the 1940s and '50s. They will become, inter alia, museums, student residences, offices, sleeping quarters for passing hikers, guest apartments for artists and galleries.
Dr. Zeevik Greenberg of Tel-Hai College said that the buildings were used as a playground for children of the kibbutz and as a center for celebratory ceremonies, when menorahs would be lit and flags waved. But eventually, they were also used for military purposes, and some of them became lookout posts along the border.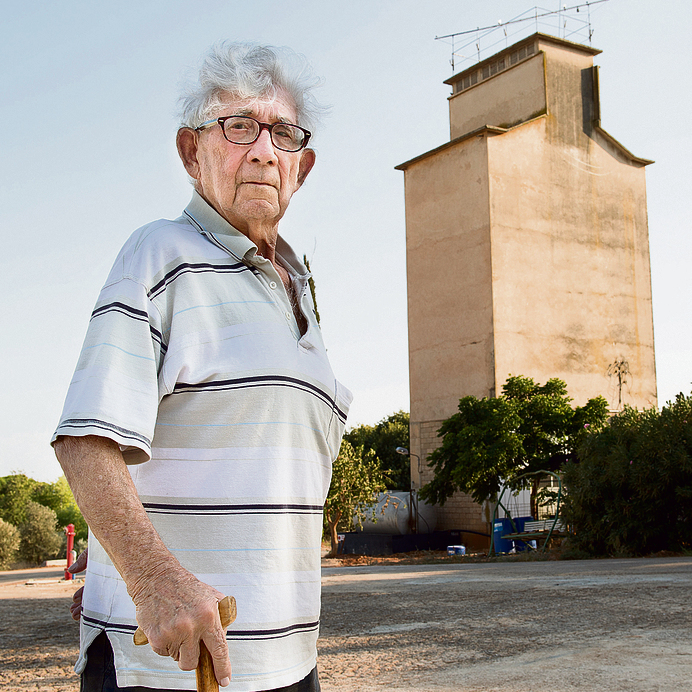 The silo at Kibbutz Ma'ayan Baruch was one such lookout. Said Greenberg, "The silo is located 850 meters from the border; the Syrians didn't know that the senior command, including Chief of Staff Yitzhak Rabin and the GOC Northern Command, Maj. Gen. David Elazar, would sit there regularly and run the battles in the days preceding the Six-Day War."
Avraham Jakobson, 87, a Palmach fighter and one of the kibbutz's founders, celebrated his marriage to Dina in the silo in 1952. He recalled, "Before the Six-Day War, there was a battle over the use of water resources in the north, and at a certain point, the Syrians would shoot at the patrol. The field commander, stationed on the roof of the silo, would track the patrol…and from there send instructions to the forces.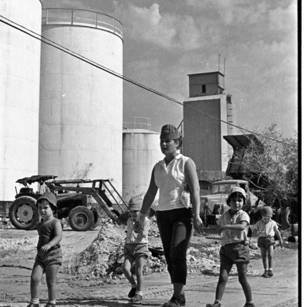 "The other side of the silo served as a landmark for the Syrians, who fired mortar shells at the farm." In his opinion, it is very important to preserve these buildings. As an example, he cited the silo in Lehavot HaBashan, which was used as an arsenal and later became a memorial for the soldiers who fell in battle there.
The project is a joint venture of students from the Architecture and Planning Department and students of Economics and Management at Tel-Hai College, The Council for Conservation of Heritage Sites in Israel and the Upper Galilee Regional Council.
As reported by Ynetnews