Musical sensation One Republic may be on their way back to Israel sometime in 2017; the group, whose hits include 'Apologize' and 'Counting Stars' last performed in Israel in May 2015.
Is One Republic on their way back to Israel? After an Israeli tweeted at the band's official page asking if they'll come back to perform in the Jewish state, a band spokesperson tweeted that "there is already a tentative date for another concert in Israel in 2017."
The internationally renowned band last performed in Israel in May 2015 at Yarkon Park in Tel Aviv to an audience of over 20,000 people.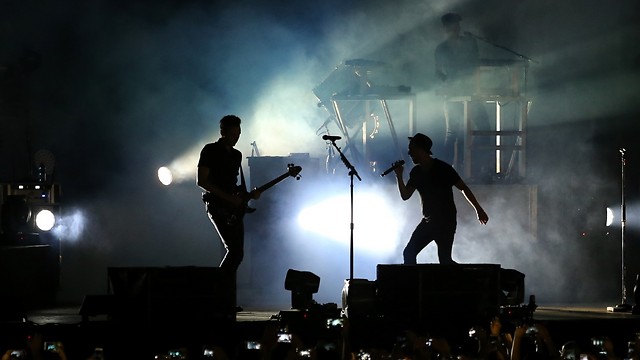 Bluestone Productions, the producers of the concert in May 2015, responded to the statement saying "it is still too early to tell. We're planning a lot of really big events for next year."
One Republic is considered to be one of the most successful pop groups of the last few years. Started in Colorado in 2002, and has come out with numerous hits such as Counting Stars, Secrets, and Apologize.
As reported by Ynetnews