Michael Phelps is used to rewriting history — now he's eclipsing it too.
You have to go back around 2,160 years, give a week or two, to find an athlete who could challenge the imperious record held by the "Baltimore Bullet."
The US star claimed the 22nd Olympic gold of his Olympic career Thursday after powering past the opposition in the final of the 200-meter individual medley.
That victory, the 13th individual triumph of his Olympics career, meant he surpassed the greatest athlete of ancient Greece and indeed of the Games — Leonidas of Rhodes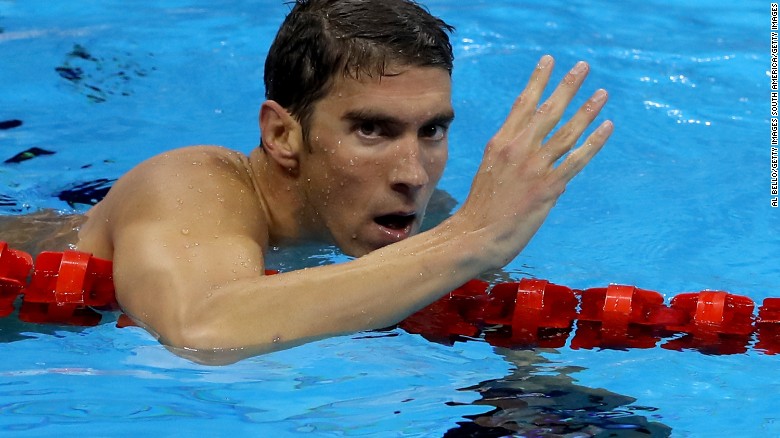 Phelps, who took his tally to four gold medals at Rio by winning the event for the fourth consecutive Games in succession, moved ahead of Leonidas after edging out Japan's Kosuke Hagino and China's Wang Shun.
The achievements of Leonidas, a runner who competed between 164 and 152 BC, were recorded by Philostratus the Athenian and Pausanias who told of the his 12 triumphs, according to the official Olympics website.
Perhaps in another 2,000 years the stories of Phelps and his exploits will be shared around the table given his astonishing record.
The most decorated Olympian of all-time with 26 medals made a mockery of suggestions that he would struggle to cope with teammate Ryan Lochte and Japan's Hagino.
Phelps didn't just win — he smashed it. Then he jumped out of the pool to receive his medal before heading back in to qualify for Friday's 100-meter butterfly final.
The 31-year-old, who is set to retire after the Games, could end up with five gold medals by the end of the competition.
Phelps wasn't the only gold medal winner for the US on a stunning night of swimming.
Dead heat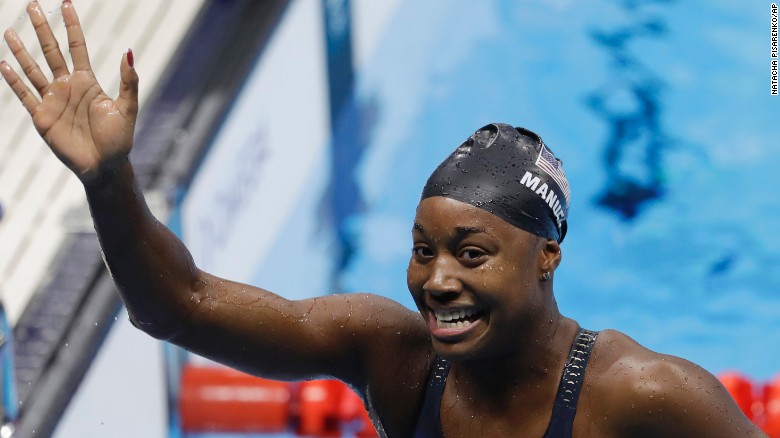 Simone Manuel became the first African-American woman to win a medal in an individual swimming event after she finished dead first alongside Canada's Penny Oleksiak in a time of 52.70 seconds.
The 20-year-old, who had previously won silver in the woman's 4×100-meter freestlye relay, set a new Olympic record along with Oleksiak.
"My first gold medal, at my first Olympics, is kind of a surprise to me," Manuel told reporters.
"I never thought I would be in this position but I'm so blessed and honored to be on the medal stand.
" All my hard work has paid off and I am really happy about it."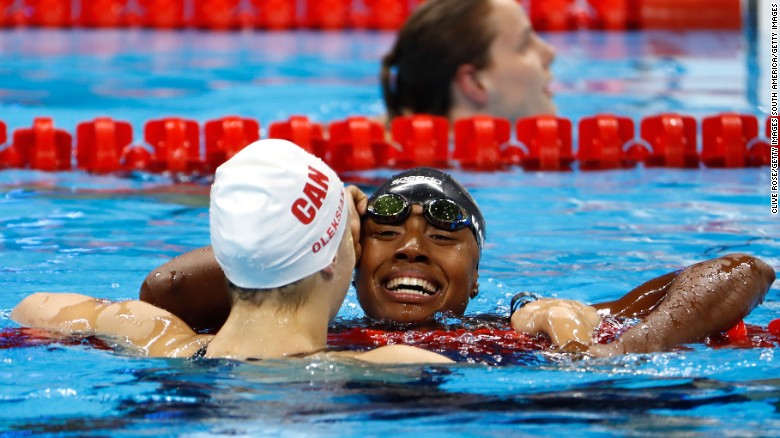 The last two swimmers to win joint gold were US pair Gary Hall and Antony Ervin, who shared the men's 50-meter freestyle title back in 2000.
Oleksiak is the first athlete born after January 1 2000 to claim an Olympic gold medal in an individual event. Sweden's Sarah Sjostrom finished third.
Magic Murphy
Ryan Murphy grabbed his second gold medal of the Games after winning the 200-meter backstroke title.
Team USA star Murphy, who won the 100-meter backstroke in Olympic record time, edged out Australia's Mitch Larkin and Russia's Evgeny Rylov.
Murphy's double makes him just the sixth man to win the backstroke double at a Games and the first since Aaron Peirsol in 2004.
And his win in the 200-meters means the US has won the event six times in a row dating to 1996 in Atlanta.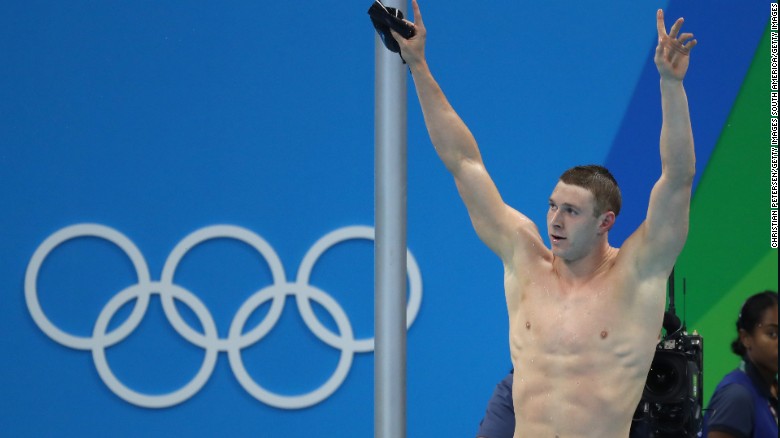 "That one was very painful but I wanted that one really bad," Murphy told reporters.
"The 100-meter backstroke is actually the one that comes more naturally for me so that's the one I was really gunning for.
"The hundred back was a real confidence booster. Going into the first race you don't really know how it's going to be. You feel good in training but that doesn't always mean your races are going to be good.
"Doing the hundred back and having a good time in that helped me to realize that I could do better in the 200 back than I did at trials. It turned out that way."
Joy for Japan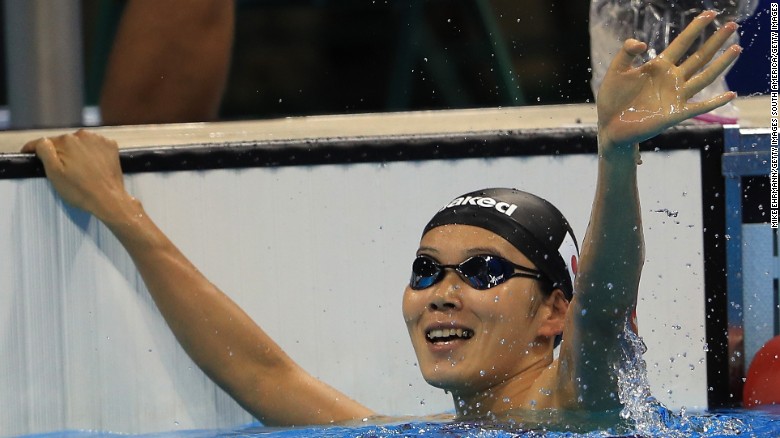 Japan's Rie Kaneto took gold in the women's 200-meter breaststroke final after edging out Russia's Yulia Efimova. Shi Jinglin claimed bronze for China.
Kaneto, 27, is the third Japanese swimmer to win the event after Hideko Maehata in 1936 and Kyoko Iwasaki in 1992.
"I'm delighted," she told reporters.
"I feel grateful to all who supported me and I really wish I would have a chance in the near future to respond to their support and to thank them."
As reported by CNN