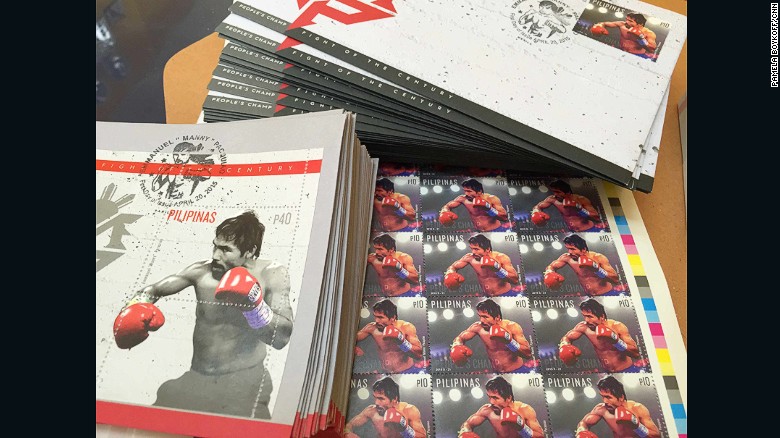 Retirement didn't last long for Manny Pacquiao.
The 37-year-old boxer and Philippines senator said he's returning to the ring in November.
He'll be fighting Jessie Vargas for the WBO welterweight championship.
"Boxing is my passion," Pacquiao said in a statement. "I miss what I'd been doing inside the gym and atop the ring."
Bob Arum, CEO of the boxing promotion company Top Rank, tweeted news of the fight Wednesday.
Pacquiao announced said he was retiring in April after defeating American Timothy Bradley.
What about the senate?
Not all in the Philippines are happy with the Pac-Man's decision.
Some worry that a return to the ring will — and possibly already has — distract him from his senate duties.
Pacquiao was criticized for his absences when he served as a Representative, CNN Philippines reported. But the boxer said in May, before he was sworn in, that he would aim to have a perfect attendance record in the Senate.
And when rumors of a comeback surfaced last month, Pacquiao said if he was going to fight again, he would make sure that the fight would not interfere with politics.
Pacquiao again tried to assuage his constituents' concerns when news of the November fight broke.
"My entire training camp will be held here in the Philippines so I can attend to my legislative works.
This is my campaign promise and I'm determined to keep it," Pacquiao said.
He also gotten flak for comments about not making enough money as a politician in July — a sentiment he reiterated Wednesday.
"Boxing is my main source of income. I can't rely on my salary as public official," Pacquiao said. "I'm helping the family of my wife and my own family, as well."
"Many people also come to me to ask for help and I just couldn't ignore them," he said.
As reported by CNN