A Thai citizen in a common-law marriage with an Israeli and who has resided here for the past eight years had to petition the High Court of Justice before the Interior Ministry announced that he, and others like him, won't have to give up their foreign passports to become Israeli.
After initially requiring Israeli permanent resident Kittipoom "Toon" Putubtim to renounce his Thai citizenship before naturalizing as an Israeli, the state has withdrawn that condition. Thus Putubtim and his common-law spouse, Israeli Alon Maimon, concluded their struggle with Israeli bureaucracy, and from now on, renouncing prior citizenships will not apply to common-law spouses of Israeli citizens, just like it doesn't apply to married spouses.
The couple, who have led a shared life together in Israel for the past eight years, petitioned the High Court of Justice (HCJ) against the refusal of the Population and Immigration Authority to allow Putubtim, an actor in the hit television series Yellow Peppers (a.k.a. The A Word), to acquire Israeli citizenship without giving up his Thai citizenship.
After this refusal, the petition claimed that the Ministry of the Interior was discriminating against them because they were common-law spouses and imposing impossible conditions on them. "For years we've been trying to get what we deserve by law, and now we're running into unreceptiveness and bureaucracy," the couple said at the time.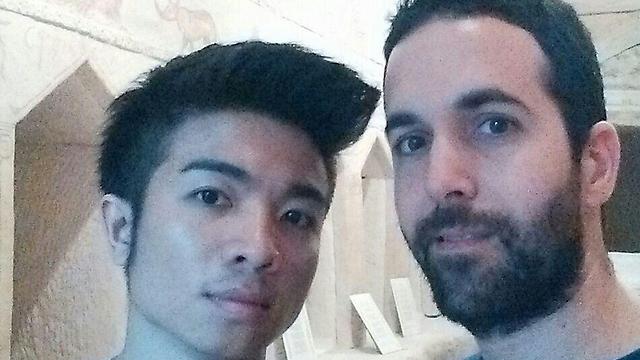 Putubtim explained, "The significance of relinquishing citizenship is of far-reaching importance. It means that I wouldn't be able to take care of my parents for a long period in Thailand—that my right to inherit from them would be infringed and that members of my family would be harmed."
The state's response will also fundamentally affect other couples: "Based on the language in the law and the honorable court's ruling, the respondent (the state) is not of the opinion that Section 7 of the Citizenship Law (non-application of the condition —OE) directly applies to common-law couples, since its application is limited only to married couples. The aforesaid notwithstanding, the Ministry of the Interior agrees, after considering the matter, to exempt permanent residents in Israel who have acquired their status in Israel by virtue of their relationship with an Israeli citizen from the requirement to renounce their foreign citizenship."
Sunday, the couple said, "We are happy and pleased that justice has been done. Thanks to the decision, Toon will be able to realize his dream to be an Israeli without harming his family or his homeland. The court clarified that there is unjustified discrimination here. Now this decision will be able to help other common-law couples in the future."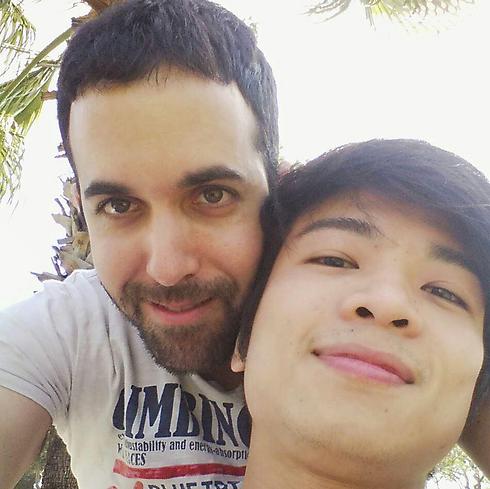 Their lawyers, Oded Feller and Tal Hassin of the Association for Civil Rights in Israel, welcomed the decision, which, according to them, shows that the state understands that there is no justifiable reason to discriminate between married couples and common-law couples.
"It's a shame that we needed a petition for this and that the state failed to make this change when we brought it up previously," they said. "Even after the Interior Ministry's announcement in which it decided to cancel the requirement to renounce foreign citizenship, the Ministry of the Interior will continue to discriminate amongst the tracks. Common-law couples will have to go through a longer track and will have to wait a longer time between each stage. It's a shame that the state still differentiates between the two tracks for obtaining Israeli citizenship. Common-law couples are spouses for all intents and purposes, just like married couples."
As reported by Ynetnews