Tanks used during Friday's attempted coup in Turkey were equipped with Israeli components which were sold to the Turkish government at the beginning of the 21st century; Their uses proved effective againt Kurdish anti-tank weapons
Many of the tanks used during Friday's attempted coup in Turkey were significantly upgraded by Israel during the height of diplomatic relations between the two countries.
Around 170 M60 tanks manufactured in the US were upgraded during the beginning of the last decade as part of a framework agreement under which Turkey also acquired rockets, UAVs and electric systems and intelligence information. Moreover, the Turkish government was engaged in discussions with Israel in a bid to acquire acquire a spy satellite, the Arrow system and Merkava tanks.
The close ties at that time between the two countries even prompted the Israeli ministry of defense to approve the sale of a package containing the world's most advanced tank upgrades – upgrades even the IDF couldn't afford.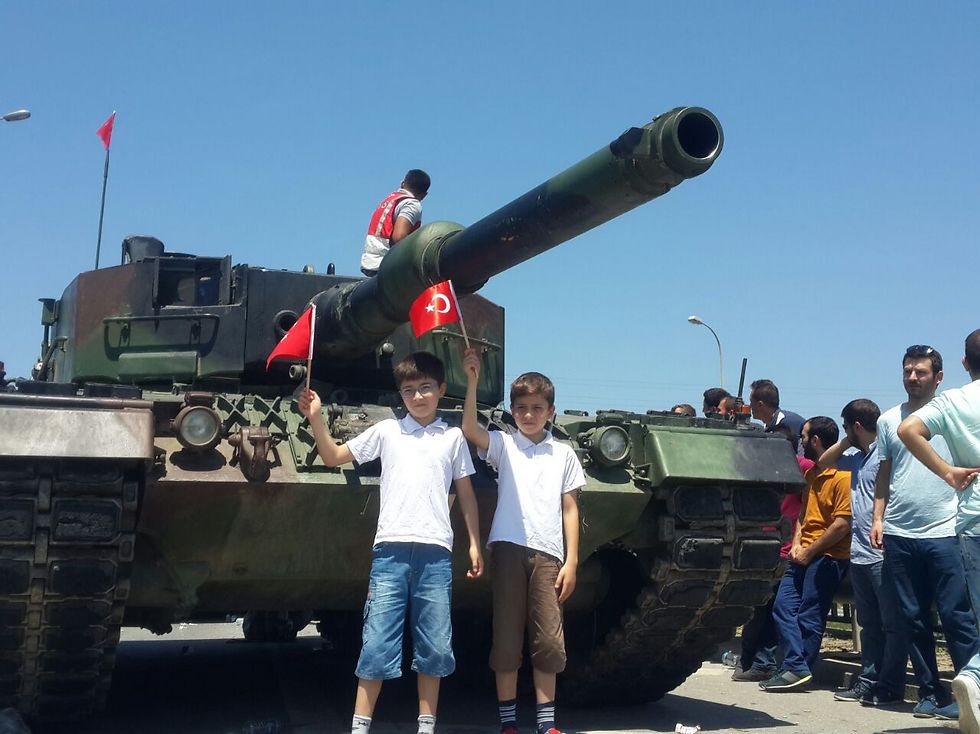 The unique Israeli knowledge and supplies transformed the obsolete capabilities of the tanks and brought them into the modern era by augmenting them with 120mm cannons, reactive artillery mechanisms and fire control systems.
The total sum of money involved in the deal, which got underway in 2002, amounted to $700 million. This was when the two countries enjoyed positive relations. However, by the time the upgraded tanks were completed on the production lines in Turkey, relations had already begun to suffer a serious deterioration.
Since the Turkish government received the upgraded tank capabilities from Israel, the tanks have been employed against the Kurds in Iraq during which they demonstrated their effectiveness against modern anti-tank weaponry and saved many lives of Turkish soldiers.
As reported by Ynetnews