The stories of a failed coup attempt in Turkey played out on two levels.
On the international stage, the world watched as a faction of the military sent tanks rumbling through the streets, soldiers marched into media outlets, and citizens huddled in homes while fighter jets screamed just over rooftops.
Then, there was the street-level view, the sense of bewilderment and chaos followed by calm and exuberance.
Here are some scenes and observations from the street:
Protesters stop chanting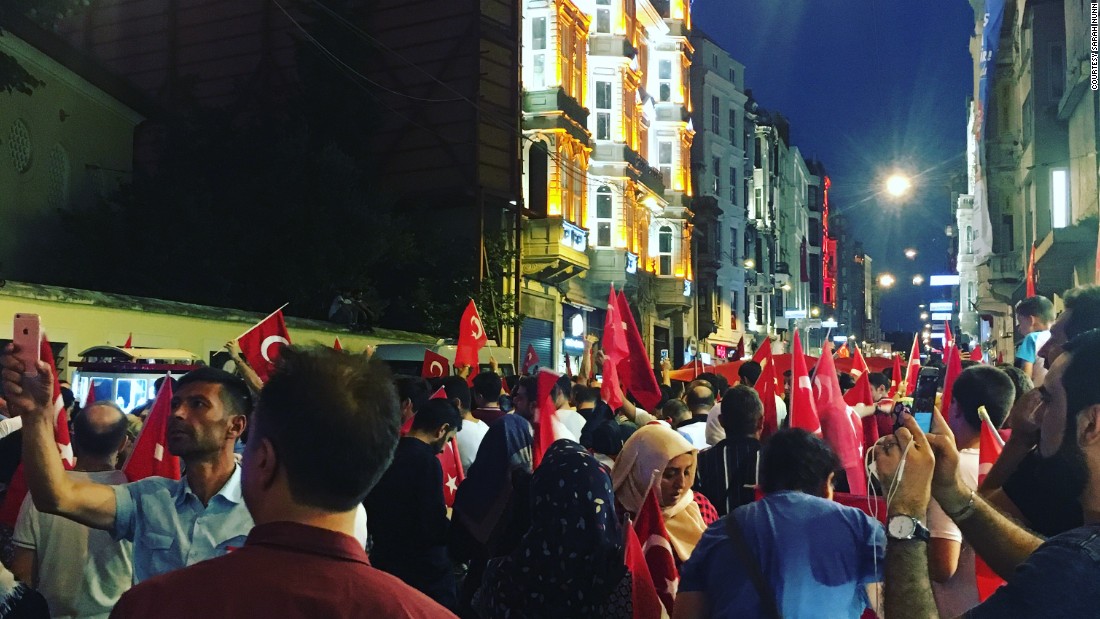 Sarah Nunn, a business owner who lives in the United Arab Emirates and is in Istanbul, said Saturday there was a renewed sense of national pride in the air.
"Groups of people, including women and children are marching down İstiklal Caddesi towards Taksim Square, acknowledging their collective strength to overthrow the military coup," she said.
Flags filled the streets, with many hanging from cafe and shop windows, and people were posing in front of tanks for photographs.
At one point the pro-government marchers went silent.
"People stopped chanting to respect the call to prayer before marching onto Taksim Square," Nunn said.
Nunn arrived in Istanbul several weeks ago, shortly after the attack at the Istanbul airport that killed 36 people and injured at least 140.
"I was in two minds to come to Istanbul but having visited here previously I knew the city and believed the security would be increased, and it would be safe to move around the city, which it was," the London native said.
'We are immensely sad'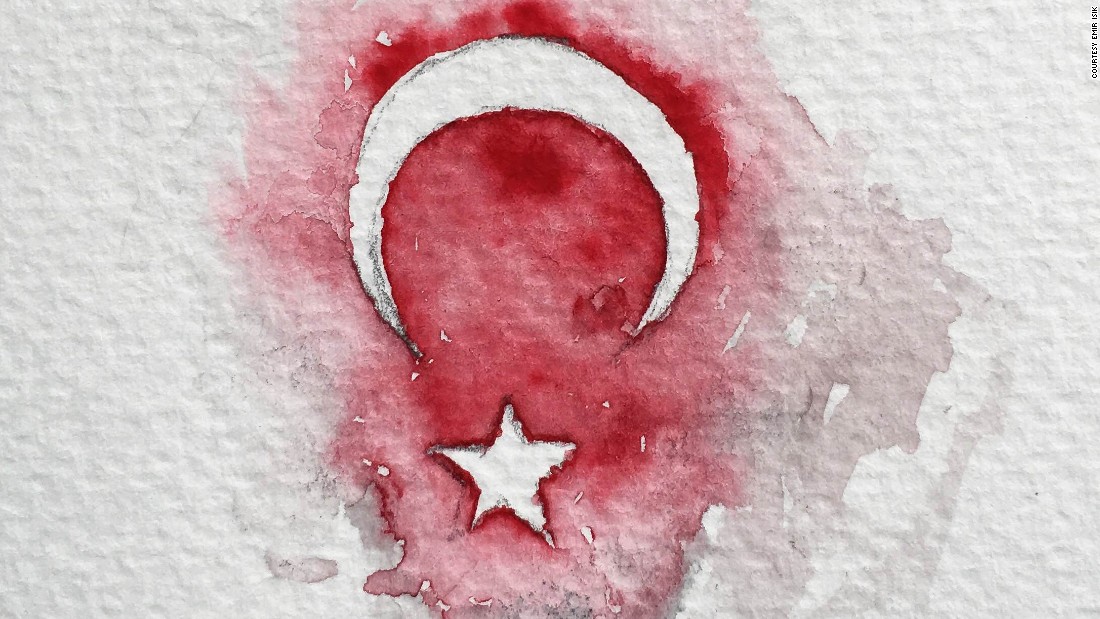 Emir Isik heard gunshots all night long in Istanbul.
Through his window he watched as F-16s flew by. They were traveling so low that some buildings were harmed by the sheer force of them passing overhead, he said.
"The situation is nerve-wracking. We are trapped inside a bothersome game within the country," he said.
Despite his frustration with the plotters of the failed coup, he said he's hopeful Turkish people can move on after Friday's bloody night.
Isik, an artist, sketched the Turkish flag.
The events of the evening still feel raw for him.
"They made our people enemies of each other under our flag, we are immensely sad," he said.
Anti-coup senior leads the way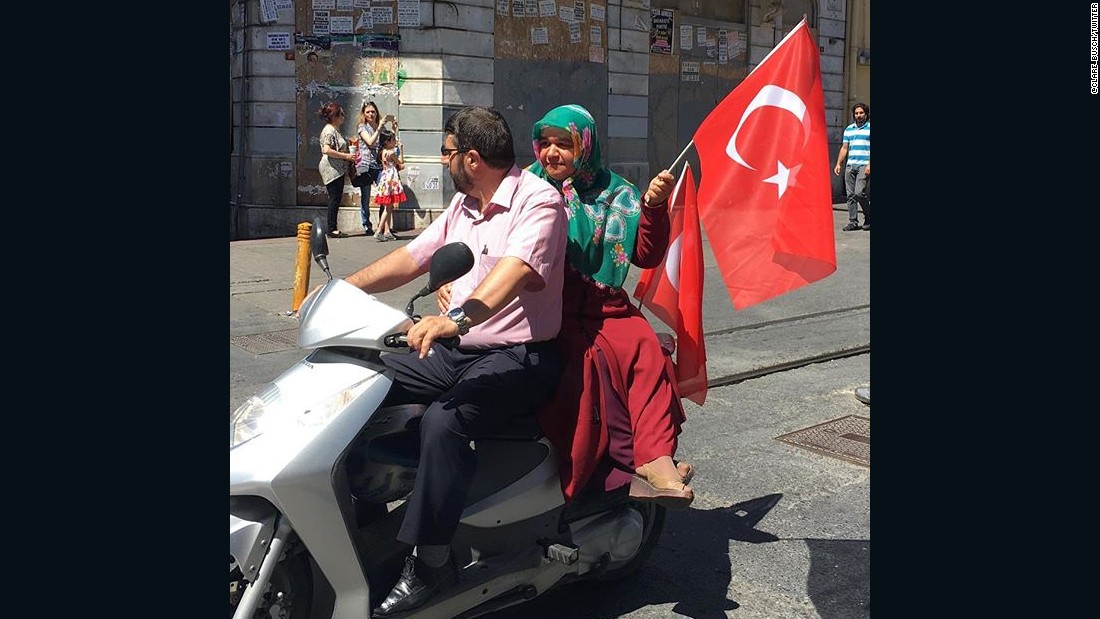 Clare Busch, an American living in Turkey this summer while she works on a research thesis, photographed scenes from Saturday's aftermath in Istanbul.
She was struck by one image, that of a woman riding a scooter in front of demonstrators.
"(This) anti-coup granny was leading a group of men, marching and chanting, 'The motherland is solid,'" Busch shared on Instagram.
The older woman was the only female in the group that was headed down Istiklal Caddesi (Independence Street) toward Taksim Square.
"The mood wasn't overly aggressive, but it was nationalistic," Busch said. "Despite the older woman up front, there were no women marching with the men. Men were wearing headbands saying the homeland, or motherland, will never die."
Bush said she found the coup attempt very surprising.
"In the interviews for my thesis research a few Turkish academics and writers spoke of a coup as a way out of the current authoritarian system, as they saw it. In fact, I spoke with someone on Thursday who mentioned a (possible) coup. But in our conversations, my sources have been speaking theoretically," she said.
As reported by CNN