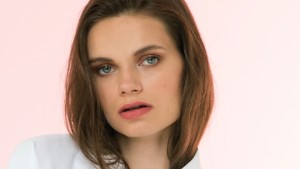 Reema Al Banna didn't always have her eyes set on fashion.
The United Arab Emirates-based designer, who was a finalist for the 2015 Style.com Arabic Fashion Prize, got her start in graphic design, but found it lacking.
"Graphic design didn't allow me to explore the creativity within me and work on what I want," she says. "So I decided to switch to fashion design and started studying that at night."
In 2009, those late night studies led to the launch of Reemami, a colorful womenswear brand targeting a particularly discerning market.
"Clients in the Middle East are very well-informed about the industry," Al Banna says. "She knows what suits her, what she needs to wear, and what she should buy."
Telling stories
For Al Banna, design is about more than just aesthetics.
"I try to tell a story in every collection I work on," she says.
In the past, this has meant collections inspired by everything from Frida Kahlo to food, each projecting a different message. Her "Boxing" collection, for example, has this particular message: "Women are stronger than they are portrayed in the Arab world."
As reported by CNN