As part of an initiative by Zionist Union MK Eitan Cabel, a large number of MKs walked out and boycotted Hanin Zoabi's speech on Monday; Large number of Zionist Union, Meretz MKs stayed.
Hanin Zoabi (Joint Arab List) saw her speech at the Knesset boycotted on Monday afternoon while she was speaking at a meeting calling for a no-confidence vote against the government being put forth by the opposition.
A large portion of the Knesset hall emptied out while the Arab MK was speaking. However, a large portion of Knesset Members from the Zionist Union and Meretz stayed to listen to her speak.
Zoabi recently caused a commotion in the Knesset when she said that the reparations Israel is giving to the families of those killed on the Mavi Marmara as part of the Israel-Turkey reconciliation agreement was proof that IDF soldiers are murderers.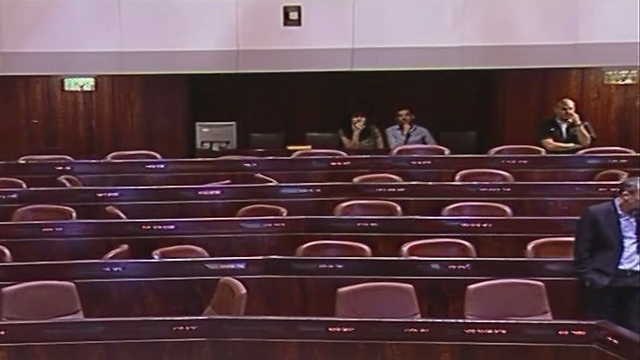 Various Knesset members have called for her dismissal from the Knesset. After this initiative failed, Zionist Union MK Eitan Cabel created a different proposal: a complete boycott of Hanin Zoabi.
MK Cabel began to collect signatures on a letter whereby MKs pledge to walk out of the Knesset plenum whenever Zoabi comes up to speak.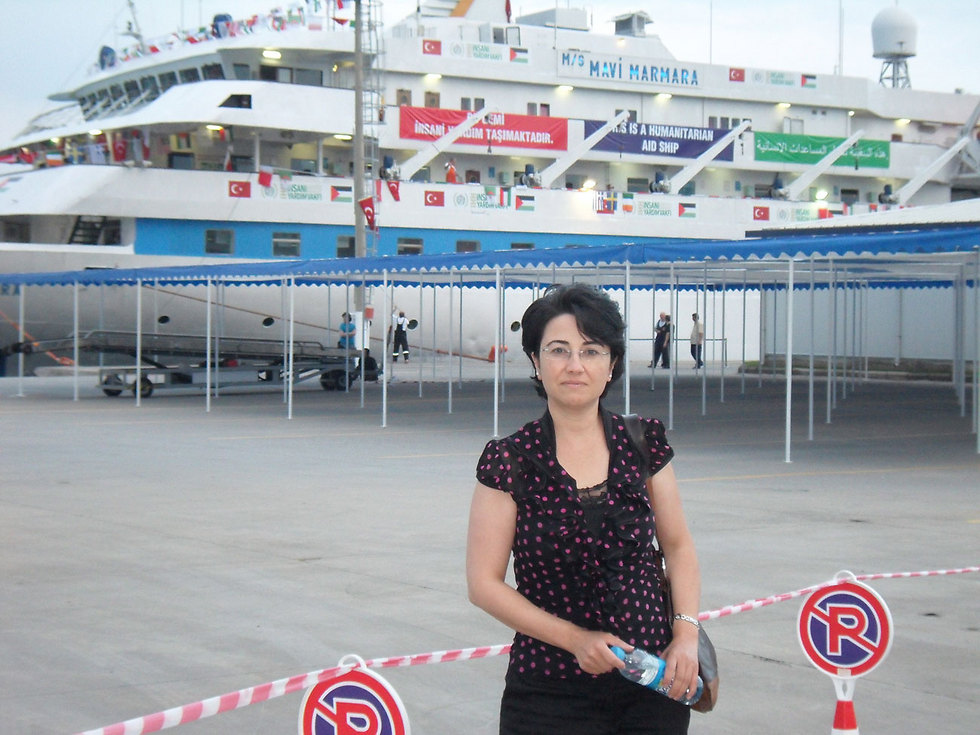 The letter said "I turn to you all – all of the Knesset Members – who are against (Zoabi's) outrageous and defiant statements to please leave the Knesset Chamber whenever (Zoabi) goes up to speak."
It continued, saying "I watched this event (Zoabi's speech) many times, and I must admit, I was ashamed that an MK was lying through their teeth, making false accusations, inciting to violence, and consistently and blatantly attacking the State and its values. The need to respond and to contradict her unacceptable statements is completely necessary, but not via an all out attack. We must refrain from playing into her hands."
As reported by Ynetnews