A chance conversation in a Parisian café revealed that its interlocutors had apparently been in the same barracks in Auschwitz; it blossomed into a lifelong friendship; Noah Klieger shares some of his memories of his departed friend Elie Wiesel, the serious philosopher who loved to laugh.
On a warm summer day in 1946, I was sitting at the Café de Flore in Paris, one of the two most famous and popular cafés the French capital at the time. (The other was Les Deux Magots.) They both are on the Left Bank, which was then a stronghold of the students and bohemians, and they were frequented by writers, philosophers, and, of course, a large crowd who came to see firsthand the "greats of the nation" and maybe even exchange a few words with them.
I used to visit Flore every time that I visited Paris, the most beautiful of all cities, in my opinion. I was already working then as a journalist, though the profession mainly served as a framework for my real activities with Briha, a sub-group of the Mossad L'Aliyah Bet. (Aliyah Bet is the term used for clandestine immigration of Jews to Mandatory Palestine following the British prohibition on Jewish immigration in 1939—ed.)
On that day, sitting at a small table on the terrace was a 17- or 18-year-old young man. He drew my attention because he wrote something every now and then in a notebook that was on his table. The next day, I saw him again, and that time, he sat at a table next to mine. After a while we started to talk. He spoke French somewhat poorly, and from a few of his expressions, I understood that he was Jewish.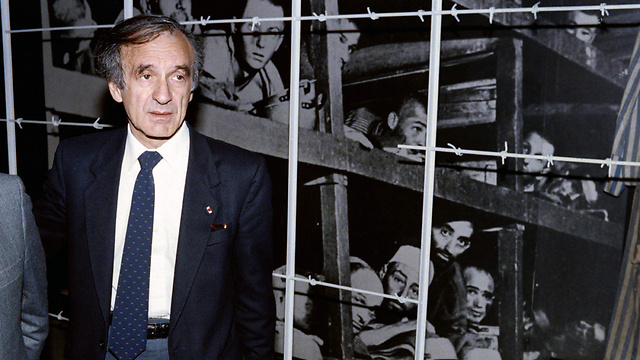 I had switched to speaking in Yiddish when I suddenly noticed a number tattooed on his left arm. Auschwitz's "trademark." From that moment, we spoke only of that camp of horrors, and I soon discovered that the young man with whom I was conversing had been in Auschwitz III, Monowitz for several months . (Auschwitz was an network of 45 camps, but only three of them carried the name that the Germans gave to the Polish town of Oświęcim: Auschwitz I, the central camp that managed the entire network; Auschwitz II, Birkenau; and Auschwitz III, Monowitz, which was specially constructed to as a labor camp to staff petro-chemical conglomerate IG Farben.)
In that conversation, I also learned that for a time we had been in the same "Block" (barracks). Block 32.
That's how I met Elie Wiesel.
From Sighet to the Sorbonne
Elie, the son of a Vizhnitz Hasid, was a yeshiva student from Sighet on the boundary of Hungary and Romania. He came to Auschwitz in May 1944 on a transport of Jews from Hungary, and he was amongst the few who were not immediately sent to the gas chambers upon his arrival at the camp. (Of some 550,000 Jews that Eichmann sent to Auschwitz over five months, approximately 520,000 were murdered there.)
After the death march of the remains of survivors, Wiesel reached Buchenwald, where he was liberated by the Americans in April 1945. After the liberation, he was sent to an orphanage in Paris. He learned Hebrew in yeshiva and spoke Romanian from his youth, but Elie asked to learn French so that he could learn at the Sorbonne, one of the world's most prestigious universities.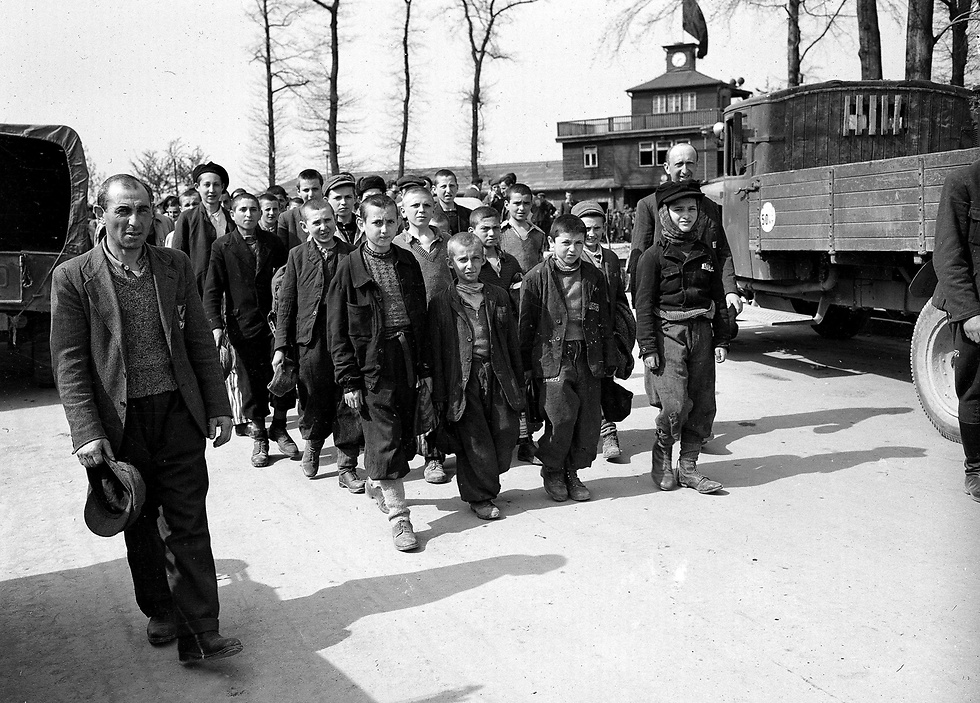 The slim yeshiva student from Sighet turned out to be a language wizard. He soon commanded the language of Voltaire and Rousseau, and he was indeed accepted to the Sorbonne. He made his living in Paris from journalism. He wrote for papers in Yiddish and Hebrew, and he began to write in French, as well.
From that day at Café de Flore, we took advantage of every opportunity to be together. I was already 21, and he was only 18, but we always found common areas of interest. At that time we met, amongst others, Jean-Paul Sartre, François Mauriac and Martin Buber, who effectively became Elie's "teachers."
In 1947, our paths diverged. I immigrated to the Land of Israel (as a crewman aboard the ship "Exodus"), and Eli stayed in Paris, where he ended up working for Yedioth Ahronoth (Ynet's sister publication —ed.), a newspaper that I also joined at the beginning of 1957—nearly 60 years ago. By the way, in the foreword to one of my books, Wiesel remarked that when we met in Paris, he didn't believe that a day would come that we would both work for the same newspaper.
During those years, we kept in touch with letters, and we met in New York or Israel from time to time. During the Eichmann trial, which he covered for an American newspaper, we were together again for a few weeks. I asked Elie – who had become in the interim one of the world's most famous and important writers and philosophers and a Nobel Prize laureate – why he didn't immigrate to Israel and insisted on remaining in New York many times.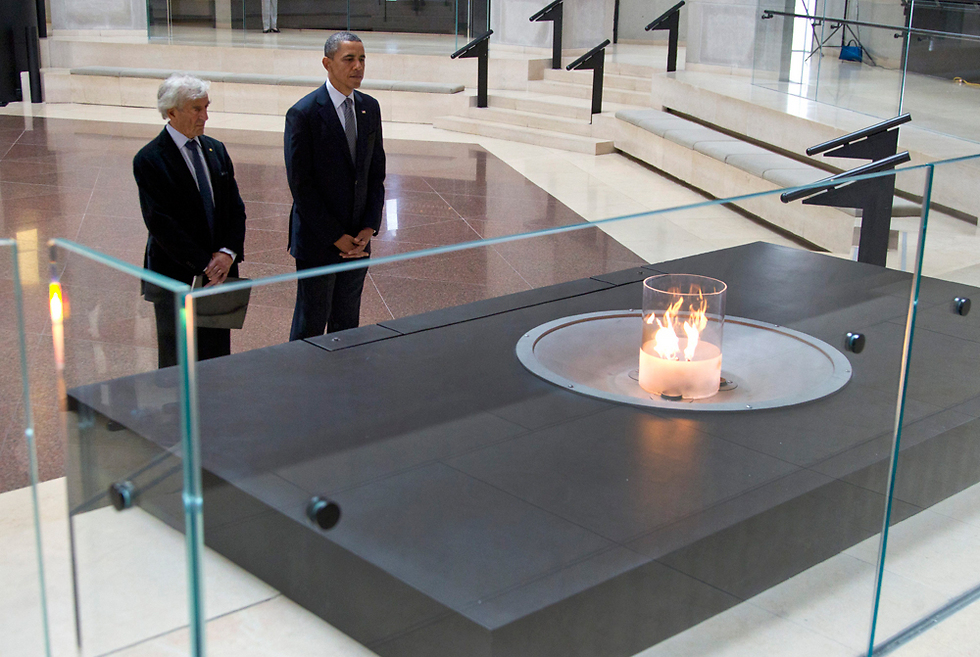 "Here too you could continue your work as a philosopher, as a writer, and as a lecturer on the Holocaust, as a university professor," I said to him. I never got a clear answer from him. It was one of the subjects that he didn't want to talk about, even with me. I admit that for many years, I didn't understand that great man. And I admit that even until today, when Elie is no longer with us, I don't understand why he didn't immigrate to Israel. After all, he was one hundred percent pro-Israeli and a great champion of Judaism. But life in Israel wasn't part of his plans.
Staying in touch
Even though Elie lived in New York and I in Tel Aviv, not a year passed where we didn't meet at least five or six times. Many of those meetings were at congresses and committees on the Holocaust that we were both invited to. I remember, for example, the first conference (and also, unfortunately, the last) on the Holocaust held in Britain. Robert Maxwell, and mainly his non-Jewish French wife Elisabeth Meynard, organized a world meeting with a great number of participants at Oxford.
When I arrived, sent by the newspaper, one of the workers in the building where the conference was to be presented me with a room key and explained, "The showers are at the left end of the corridor, and the toilets are at the right end." I looked at him and asked, "I'm sorry, these are the guests' rooms?" When he answered that they were, I asked if there were also hotels in Oxford. "Of course," the man answered me. I phoned one of them on the spot and reserved a room. A few hours later, I met Elie in the same hotel. It turned out that he also had not been blown away by the reception at Oxford.
Incidentally, in his private life, Elie was "one of the gang" with a healthy sense of humor. We would tell jokes, reminisce about amusing events from the past, ridicule ridiculous people, and talk about current events.
I remember, for example, our visit to Romania as guests of the then-chief rabbi of the community, Dr. Moses Rosen. Amongst the guests from Israel were some well-known individuals originally from Romania, including former Member of Knesset Yitzhak Artzi (the late father of singer Shlomo Artzi), and Brig. Gen. (res.) Meir Nitzan, who was the mayor of Rishon LeZion for many years.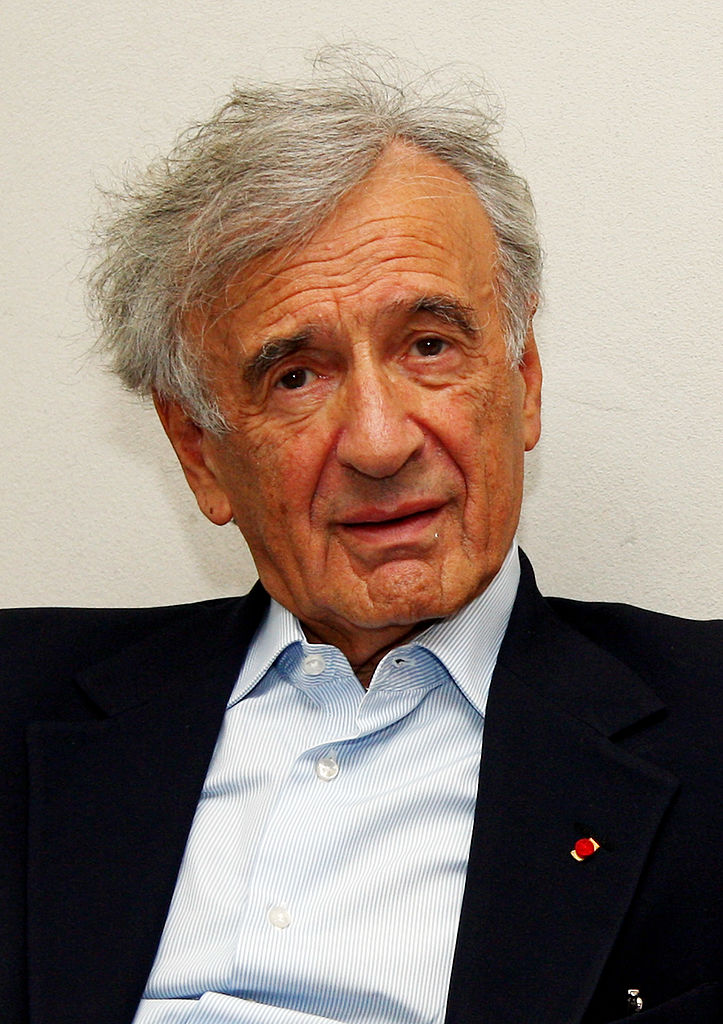 The purpose of the visit was to show us cities and villages in Romania that had once had large, thriving Jewish communities and where not a single Jew remained. One evening we were walking, a few of the participants, in Sighet, Elie Wiesel's birthplace. During the whole long walk, Elie told us anecdotes and funny stories from his youth in that godforsaken town. Only when we approached the hall where he was to speak did he change back into a serious and calculated person, the philosopher and spiritual giant whose name preceded him throughout the world.
Elie Wiesel. The one and only.
As reported by Ynetnews