From UN camps in Gaza to local camps in east Jerusalem and even a camp on the beaches of France, Palestinian kids have a lot of options for summer fun.
The summer has come and kids all over are on summer break. What are Palestinian kids doing during their eight week vacation? It depends on several factors; who they are, where they are, and the socio-economic situation of their parents.
In Gaza, both Hamas and the UNRWA have their own summer camps. The UN camps are free, regulated, and don't include jumping through burning tires. However, due to the organization's budget cuts, the camps are smaller, thus fewer kids are attending them. Due to these UN budget cuts, more kids are attending Hamas run camps.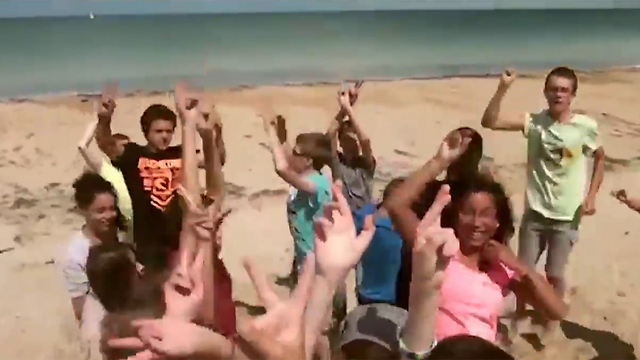 Another one of the camps which Gaza kids can attend is techno-camp. The Technology and Telecommunications Association in Gaza organizes a technology camp which combines games with science.
There are also a lot of kids whose parents have financial difficulties, and who have to work while their friends are playing. The number of child workers in Gaza is only growing.
What about east Jerusalem? In the neighborhood of Silwan, there's a very popular, privately run camp organized by the neighborhood council called "I Love Silwan."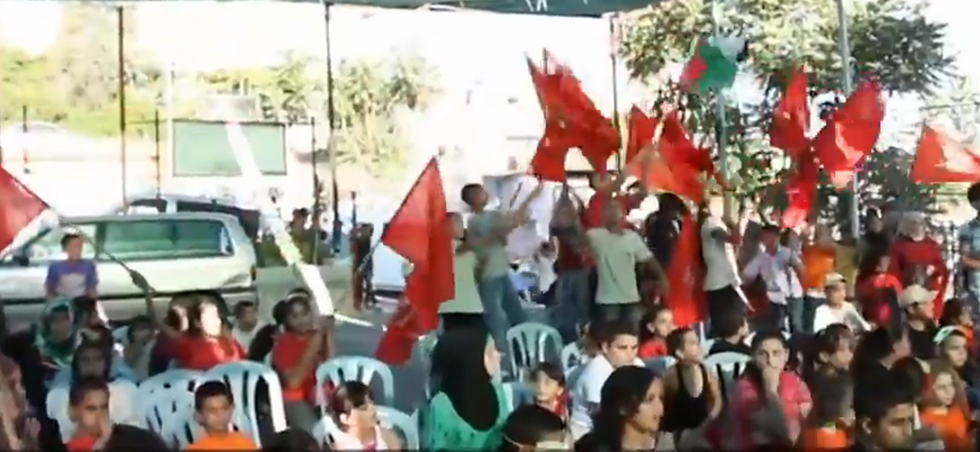 Besides usual summer camp games, the camp holds an annual march through the main streets of Silwan – streets where Jews also live – chanting Palestinian slogans and holding Palestinian flags and other Palestinian symbols.
Meanwhile, the kids of the village of Bani Saleh – located next to Ramallah and famous for its weekly Friday riots against IDF forces at the security barrier – send their kids to a summer camp on the beaches of France to give them a change of scenery.
As reported by Ynetnews