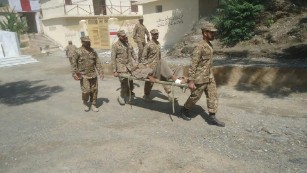 Dozens are feared dead after floods struck northern Pakistan, washing away a mosque during Ramadan prayers, authorities told CNN Sunday.
Authorities fear more monsoon rains will bring further disaster this week.
The death toll hit 41 in the Chitral district in far northeast Pakistan by the Afghanistan border, where 23 people are reported missing, said Kyber-Pakhtunkhwa (KPK) provincial disaster management authority spokesman Latif Ur Rehman. The region is susceptible to flash floods.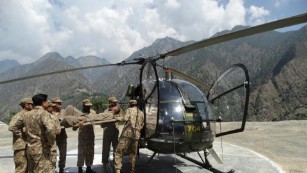 The National Disaster Management Authority has predicted monsoon rains in the days ahead.
The torrential rain hit the village of Ursoo Saturday evening, where at least 16 people died when floodwaters deluged a mosque, Rehman said.
Worshipers were offering taraweeh, the extra prayer performed by Sunni Muslims at night during Ramadan, he said.
Efforts by the Pakistani Army and rescue workers were hobbled because the flood hit at night, Rehman said.
On Sunday the Pakistan Army announced via Facebook that troops were engaged in a relief and rescue operation in Chitral, providing food, tents and medical aid.
At least 70 houses have been destroyed or severely damaged, authorities said.
As reported by CNN