The military assesses that the rocket fired from the Gaza Strip at Sderot on Friday night was not fired by Hamas and was actually contrary to its wishes.
The IDF is assessing that the rocket fired on Friday night at 10:59 was fired by a Salafi organization and not by Hamas—indeed, contrarily to the ruling organization's will.
The rocket struck and damaged a children's educational center in the city and caused one person to undergo a panic attack that required treatment, though nobody was physically hurt.
In response to the rocket, the Air Force attacked overnight four Hamas targets in the north and center of the Gaza Strip.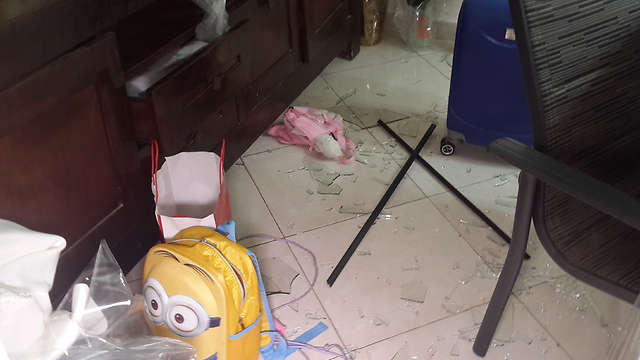 According to the IDF's assessment, the rocket is not connected with the terrorist attacks in the West Bank, but is rather connected with the end of the month of Ramadan.
The educational center that was struck by the rocket was partially reinforced. It hosts, inter alia, enrichment activities, meetings with social workers and psychologists, child development activities, and pedagogical training. Coincidentally, a first-aid course for kindergarten teachers in the city was to begin on Sunday, though the damage now prevents this.
As reported by Ynetnews