The heads of Shas and United Torah Judaism met on Wednesday with Netanyahu to insist that he back down from the agreement to create a mixed-gender prayer area; Litzman hints that his party would topple the government otherwise.
The heads of Shas and United Torah Judaism met on Wednesday afternoon with Prime Minister Benjamin Netanyahu and demanded that he back down from the decision to grant a mixed-gender prayer area for the more liberal streams of Judaism.
They informed Netanyahu that they would object to any compromise that would recognize the Reform or Conservative movements and that they were of the opinion "not to permit any support or recognition whatsoever to the destroyers of the religion."
Against the backdrop of threats from non-Orthodox movements that such a step would lead to an unprecedented crisis between Israel and world Jewry, the ultra-Orthodox (Haredi) are now threatening to go all the way in a fight for the alleged sanctity of the Western Wall.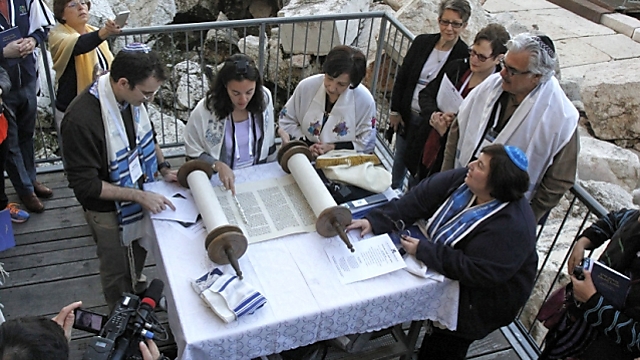 United Torah Judaism Chairman Minister of Health Yakov Litzman said, "Netanyahu must decide which he prefers: the Reform abroad or the coalition at home," hinting that his party considers the matter one that may bring them to attempt to topple the government.
On Thursday, the state is to file a report with the High Court of Justice on the progression of the implementation of the process of dividing the Wall, which was authorized by the government five months ago, but which remains stalled. As such, Attorney General Avichai Mandelblit was present in the meeting, who drafted the deal in his previous position as the government secretary and who now must defend to the High Court of Justice the extended foot-dragging.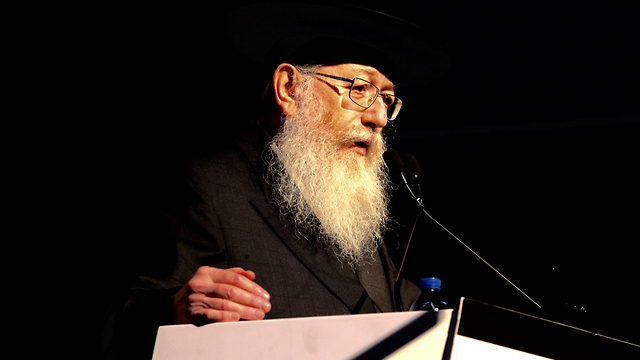 The state's reply comes following a petition from the organizations Original Women of the Wall and the Center for Women's Justice, which are demanding the gathering of torah scrolls on the central plaza of the Wall to be ready by women. The Jerusalem District Court already set that the act of reading itself is permitted in principle, but the regulations of the site prevent this technically: the scrolls are only present in the men's section, and it is forbidden to bring in external ones.
A group of women that are an offshoot of Women of the Wall, petitioned against this limitation, and the state replied that the subject would be solved in an encompassing Western-Wall agreement that makes order for all the aspects related to establishing "progressive" prayer at the site.
As reported by Ynetnews