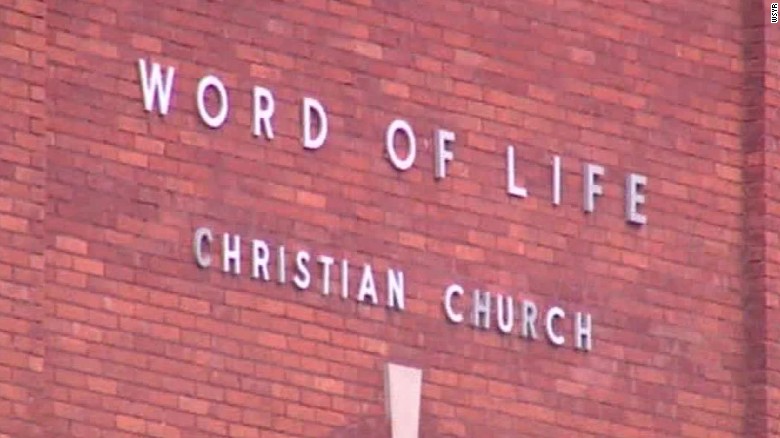 Christopher Leonard survived the beating in the sanctuary of the Word of Life Christian Church in upstate New York that killed his brother, Lucas Leonard.
On Tuesday, while testifying against his step-sister Sarah Ferguson, one of eight church members charged in connection with the death, Christopher Leonard admitted he had "inappropriately" touched her children.
His step-sister learned about the touching during a church "counseling session" in October 2015, he testified.
"And you were telling [Ferguson] about that, correct?" defense attorney Rebecca Wittman asked.
"Yes," Christopher Leonard responded.
"And you were sort of using graphic details about what you had done, correct?" Wittman asked.
"Yes," Leonard said.
The fatal beating of Lucas Leonard, 19, came after he had "expressed a desire to leave" the church about 250 miles north of New York City, New Hartford Police Chief Michael Inserra said in October.
That apparently prompted a counseling session on the spiritual state of Lucas and his younger brother, Christopher, now 18, Inserra said.
Christopher Leonard testified Ferguson "hit [him] the most" with a cord and that he was hit in the back, chest, legs and genital area.
Lucas Leonard was taken to the hospital after church members found he wasn't breathing, police said. He suffered injuries so severe that emergency room doctors thought he had been shot, Inserra said.
An autopsy showed Lucas Leonard suffered multiple contusions from blunt-force trauma to the torso and extremities, authorities said. A combination of the injuries plus the duration of assault contributed to his death. The beatings included blows to the teenagers' genital areas.
At the hospital, Bruce Leonard, the brothers' father, accused Lucas Leonard of molesting children as a possible justification for his injuries — an allegation Inserra says was unfounded.
"The investigation did not disclose any indications of Lucas or Christopher sexually abusing any child," Inserra said in a Tuesday email to CNN. "To the contrary, the investigators were told it would have been impossible for either of these boys to commit any inappropriate acts. Other than Chris stating he had 'bad thoughts' there is nothing to indicate he committed any crime. In [New York], we cannot convict anyone on an admission alone. …"
Interviews and physical exams of the children showed no signs of sexual abuse, he said. "The admission by Chris" came out only in the last week or so, Inserra said.
Eight members of the Word of Life Church, including the teens' father and the church pastor were indicted by a grand jury in November.
Seven were charged with second-degree murder. All eight were charged with manslaughter, kidnapping and assault in relation to Lucas Leonard's death and faced kidnapping and assault charges in connection to the injuries to Christopher Leonard.
All defendants have entered not guilty pleas, according to an official in the clerk's office at the Oneida County Court.
Prosecutors and police did not immediately return requests for comment about the alleged "inappropriate" touching by Leonard.
Ferguson's children are now in the custody of local child welfare authorities.
The church, which began in 1984, has about five families, or about 35 members, including children, a former Word of Life church member said last year. The woman, who asked not to be identified, described the congregation as a "makeshift family" that had been together for 25 years.
As reported by CNN