During Ban Ki-moon's trip to visit Gaza facilities, a UNRWA school was caught trying to hide a map which negated Israel's existence; UNRWA Gaza spokesperson – 'there was no map.'
A UN run school in Gaza tried to hide a giant wall map during UN Secretary General Ban Ki-moon's visit in the town of Tel al-Hawa in the Gaza Strip on Tuesday. The UN school hid the map because it marked all of the territory of Israel as Palestine.
Ban Ki-moon was visiting UN facilities in the strip, including the school, which is run by the UNHCR – a UN organization which specifically deals with the Palestinians.
The school hung the large map which said "historical Palestine" without mentioning Israel. Due to the fact that it was a UN school, someone realized that a picture of the UN secretary general standing underneath the map might cause a diplomatic incident between the UN and the Palestinians. Therefore, it was decided to cover the map with a white sheet.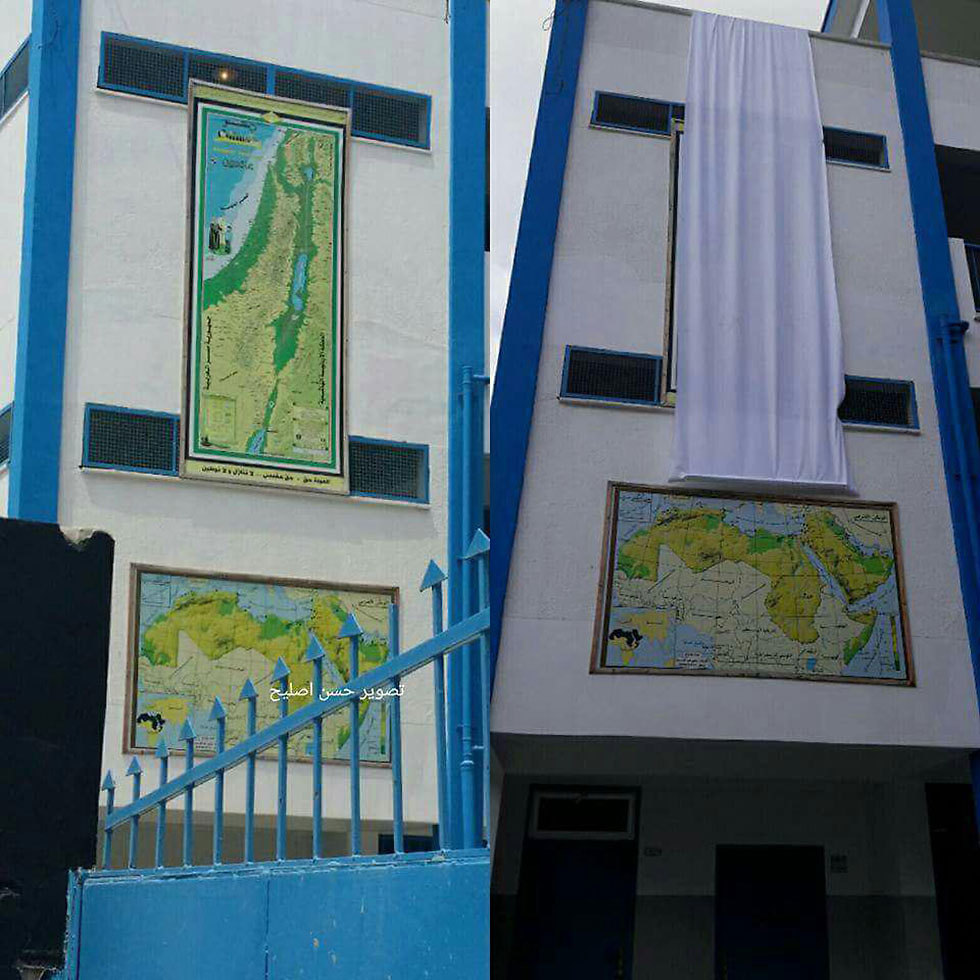 Many Palestinians were furious at the decision to cover up the map, and went on social media to post pictures of the map without the covering on it. Someone even tagged the picture with the words "why was it covered?" "How will the world respect us if we don't even respect the land which is rightfully ours?" wrote another student in Gaza.
Another Gazan social media user asked "if they were afraid of hurting Ban Ki-moon's feelings, why didn't they just take him to a different school?"
The UNRWA spokesperson in Gaza, Adnan abu Hasna, said claimed that "there was no covered up map during Ban's press conference in Gaza."
As reported by Ynetnews