Move follows 2 days of rioting against Jews on contested site during final days of Ramadan.
Following two days of rioting by Arab youths on the Temple Mount, the police announced the contested holy site would be closed to non-muslim visitors on Tuesday through Thursday.
In a statement, police said the decision was made after security assessments indicated it was not safe for Jewish visitors, who have been the target of attacks there during the final 10 days of Ramadan.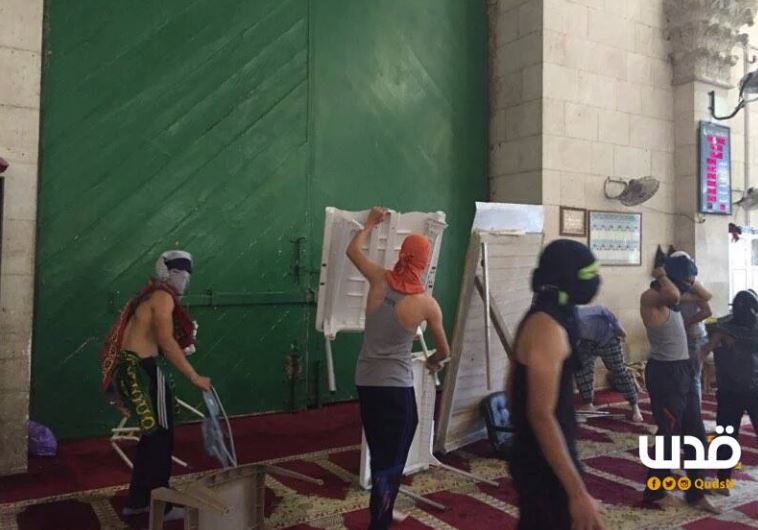 According to sources, the violence is the result of Muslim worshipers objecting to Jewish visitors during the month-long holiday. Due to security concerns, Jewish visitation was suspended for the preceding two years during the last 10 days of Ramadan, which concludes next week.
Amid heightened security in and around the Old City, Police have permitted hundreds of thousands of Muslims from across the region to pray at the mosque for Friday prayers since Ramadan commenced three weeks ago without any incidents of violence.
Police have arrested 10 Arab suspects since a Sunday for throwing rocks and other objects at Jews visiting the compound since Sunday.
This is a developing story.
As reported by The Jerusalem Post