After saying that something turns the Shin Bet and Mossad chiefs into leftists, Former Defense Minister Moshe Ya'alon sharply criticises Bitan, calls words 'dangerous'
Former Defense Minister Moshe Ya'alon sharply criticized Coalition Chairman MK David Bitan over the latter's comments whereby he said that "there's a problem with the positions of the heads of the Mossad and the Shin Bet. Something there is making them leftists."
Ya'alon said that "these dangerous political maneuvers to destroy the security establishment and to incite against its heads are continuing systematically. They are shameful and worrying. We will pay a heavy price for this."
Bitan was speaking at a Saturday cultural event in Be'er Sheva.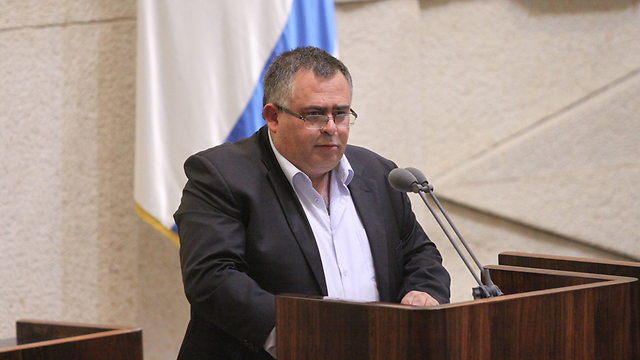 The coalition chairman then touched upon former Mossad chief Meir Dagan. The coalition chairman claimed that Dagan came to him at a Likud branch office in Rishon LeZion and asked to run for Knesset before he was appointed to head the Mossad. "Dagan was a fundamentalist right-winger after he entered the Mossad, and he came out of the organization the opposite… Everybody's a leftist there except for Avi Dichter."
Bitan also chose to attack his former friend in the party, the former minister of defense, Moshe Ya'alon: "His main problem was he was the ultimate IDF chief of staff. We don't need a defense minister that serves the army instead of serving the political system. There's a problem with chiefs of staff that become defense ministers. They think that it's their job for their whole lives."
Finally, Bitan attacked the criticism of another former chief of staff who became the defense minister, Ehud Barak. "Barak was the most political chief of staff. Only Moshe Dayan was more political than him. He was a failure as prime minister. He lives in New York, and every now and then he comes to Israel to brag.
As reported by Ynetnews