Op-ed: Turkish journalist Tulin Daloglu argues that while Israel and Turkey get closer with an expected reconciliation deal, Turkish democracy is in danger; The reconciliation deal will only strengthen Erdogan, and weaken Turkey's democratic institutions.
Seeing Turkey and Israel represented at the ambassadorial level will certainly add value to the geostrategic dynamics of the region, but I hope not to see an Israeli ambassador in Ankara before Erdoğan makes his constitutional case. Israel should know Erdoğan's skill in exploiting such foreign deals. This one will allow him to claim he's smoothing his relationship with the White House, and that no matter what he does, business as usual will go continue. It should not!
Turkish and Israeli officials are expected to announce an agreement to normalize their politically and diplomatically broken relationship on Sunday. Technically, this is good news—but the timing could not be more unfortunate.
President Recep Tayyip Erdogan has used foreign policy skillfully to serve the interest of his own domestic agenda in Turkey. He has always been able to link the country's actions abroad to his carefully constructed image as a visionary leader; respected and admired by foreigners. But although Erdogan's domestic arrogance in chipping away Turkish democracy has significantly tarnished his image abroad, he has still been able to cut deals with major powers – as he did with German Chancellor Angela Merkel on refugees just before Turks went to the polls to re-do the June 2015 general election.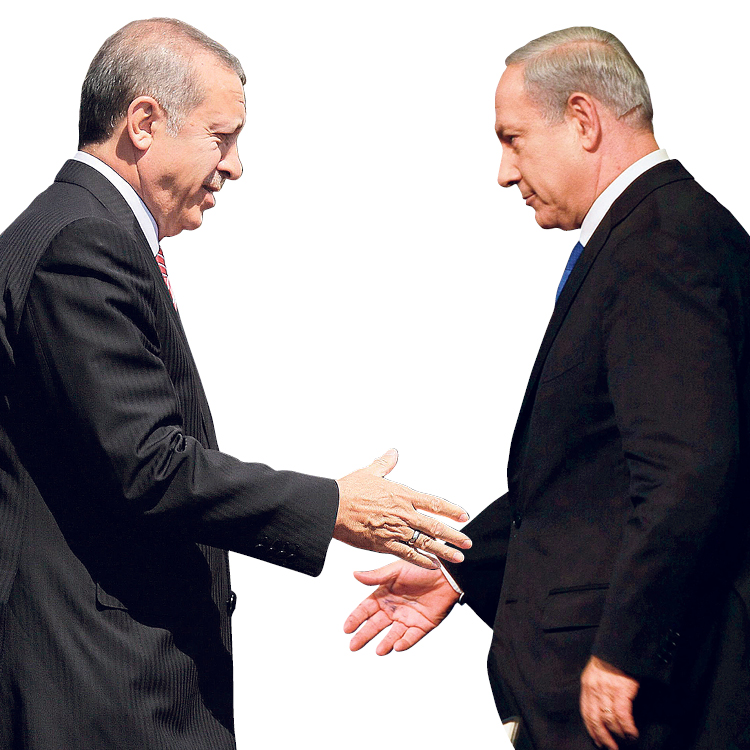 It's no secret that Erdoğan wants to change the country's parliamentary system into a unique Turkish-style presidential one. He opened the issue for public debate almost a decade ago, hoping to change the constitution to allow it. Erdoğan's ruling AKP party has yet to present a draft of their proposed constitution to the parliament – the timeline has only now begun to shorten.
Turks are scheduled to elect their president and their government in 2019, but there is speculation of a possible early election that would slap the opposition down further and present Erdoğan with a new parliamentary spread—with enough seats to change the constitution.
Turkey's opposition parties have proven to be weak, but the Nationalist Movement Party has surprised even its own base by raising at least four potential candidates to replace the current party leader—a move that certainly could energize the political landscape here. The Republican People's Party is less enthusiastic, but holds onto a steady presence as the main opposition party. The pro-Kurdish People's Democratic Party is in trouble not only because of its members' lifted immunities, but also because they lost the support of the White Turks who pushed them above the nationwide 10-percent threshold required for parliamentary representation.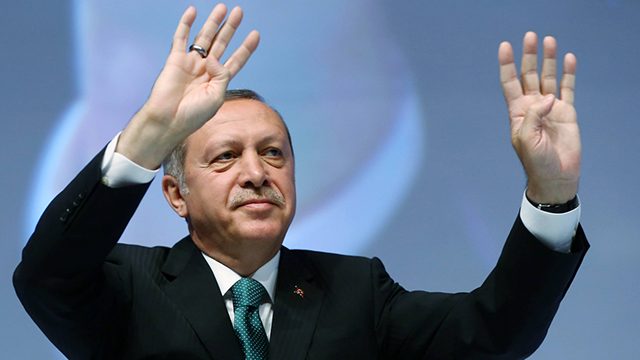 Even with the opposition's long-standing disarray, Erdoğan's aim of changing the constitution still faces challenges—and the agreement with Israel will give him what he wants. The democratic values of freedom of the media, freedom of assembly and justice will prove to be the losers against the material calculations of the Israeli gas that awaits Western markets.
Israel could still achieve its materialistic gains if it waits until Erdoğan presents his constitutional proposal to the parliament. The AKP claims they will do so before the end of the year, and in that respect, it shouldn't matter whether Israel normalizes its ties to Turkey today or in six months after waiting those six long years. In the end, Erdoğan's Turkey won't cease supporting Hamas, and it won't change its mind on the Jewish state. Even the cold-blooded calculation of interests demands that an Israel that helps Erdoğan will only elevate his efforts to crush his country's secular-liberal camp, who are indeed the most-needed partners of peace and stability on both sides.
As reported by Ynetnews