Op-ed: Mohammed Dahlan, the Fatah leader with a base of support in Gaza, is supported by the pro-Western bloc in the Middle East; Israel also has worked with him previously and Avigdor Lieberman may see him as a tool to weaken the Palestinian Authority; however, not all bets should be placed on Dahlan.
The ace hidden in the deck of cards that is the pro-Western coalition of Jordan, Egypt, the UAE, Saudi Arabia, and Israel is Mohammed Dahlan. The man, who was a Fatah leader in Gaza and fled for his life nine years ago when Hamas took control of the small coastal enclave, is making a comeback. Dahlan has now become the main candidate to succeed Hamas in Gaza and if necessary, will receive backing to take over Mahmoud "Abu Mazen" Abbas's position as well.
A senior Israel security official has made clear that if another war in Gaza breaks out, the goal will be to oust Hamas from the seat of power. Under the leadership of new Defense Minister Avigdor Lieberman, Israeli security policy has two options. The first option: Hamas will be completely tamed, while Israel will continue to provide humanitarian aid and even expand it with the Turks leading rebuilding efforts in Gaza. This option is the continuation of a policy that has prevailed for the past decade and is centered on separating between Gaza and the West Bank. Israel prefers two separate Palestinian entities that are hostile to each other, a tamed Hamas in Gaza and a weak Palestinian Authority in Ramallah.
The second option: Hamas breaks the rules of the game, sparks a new round of violence, and Israel subsequently clobbers it.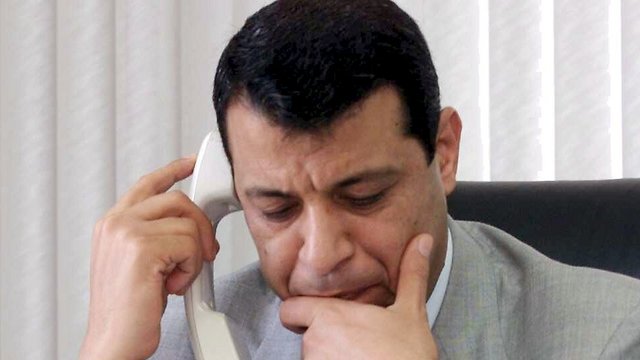 Israel has rightfully lost patience in this conflict that ebbs and flows. The option to destroy Hamas has been on the Israeli government's table for a decade, but it always hits a dead end when the question of replacing Hamas is asked. Also, regarding this question, there are two outcomes, which are both ugly. Either chaos will reign in Gaza, giving rise to more extremist officials, or Israel will be sucked into a vacuum and return to administering the life of Gazans for a long time. And it should be noted that both of these outcomes will not remove Hamas from Gaza forever.
Since Liberman has taken over the Defense Ministry, Dahlan's name has been raised as a possible successor to Hamas. He is indeed a Gazan and has Fatah strongholds and supporters in Gaza. He also has invested in Gaza through his wife. That being said, it is true that there is no Palestinian leader that will be ready to enter Gaza riding on Israeli tanks, but Dahlan does not need them. He can come in an Egyptian Mercedes with the blessings of the UAE leaders, who are responsible for his revival and sold him to al-Sisi.
Since al-Sisi became president, Dahlan has carried out a number tasks for the Egyptians in Libya and Egypt. Today, he is an important person to Egypt. When he lands in Cairo, a row of limousines are waiting for him.
Dahlan will arrive—if he arrives—also with the blessing of the Jordanians, who approximately a month ago acceded to an Egyptian request to host him for a number of days. They have since reported to everyone who was ready to listen that Amman sees him as a legitimate leader. Dahlan had not previously visited Jordan for at least four years.
Now the Jordanians have decided to adopt him because they are despairing with Abu Mazen and understand that he is at the end of his path. The Saudis also will not oppose replacing the authorities in Gaza. Basically, everyone who views the Muslim Brotherhood as an enemy would be happy for Hamas to lose power.
Regarding the reentry of Dahlan to Gaza, Israel only needs to undertake the role of the contractor of implementation, and Hamas will be replaced by someone whom we have already dealt with in the past. In other words, it is possible to negotiate with Dahlan, whereas that isn't feasible with Hamas. Dahlan is also the arch enemy of Abu Mazen, who sees him as dangerously subversive. His security forces arrest and fire people suspected of being Dahlan confidantes and supporters.
In the refugee camps, Dahlan has armed groups of Tanzim (a Fatah group) that Abu Mazen is convinced want to overthrow him. According to Lieberman's thinking, Abu Mazen is a dangerous enemy, and presenting Dahlan as an alternative to Hamas and the PA will weaken the PA (and thereby, Abu Mazen).
However,whoever puts their bets on this joker should remember another joker who worked with the Israeli elite in the 1980s, the charismatic Lebanese leader Bashir Gemayel, and what happened to him and to us.
As reported by Ynetnews