A father forgets his two children in a car in the town of Al-Sayyid, in the Negev region; the father is a teacher at a local school and was devastated by his mistake that cost him and his wife the 'joy of their lives.'
Magen David Adom (MDA) paramedics were called to the site of a vehicle in the town of Al-Sayyid in the Negev region, where they found two toddlers who had died after apparently being forgotten in a car. The MDA crew attempted to resuscitate the two but was forced to declare their deaths. Their father is a teacher who moved from his birthplace, the northern town of Deir al-Asad, to Al-Sayyid to work as a teacher. "The father just cried and cried and didn't say a thing. He was in shock," said one of the MDA crewmembers. He then started to feel ill and was sent to a nearby hospital.
According to MDA, the children were taken out of the car and brought to a nearby home. They had apparently been in the car for a few hours. "We tried to treat them, but we had no choice except to declare their deaths," said a senior MDA paramedic, Raed Abu Ajaj.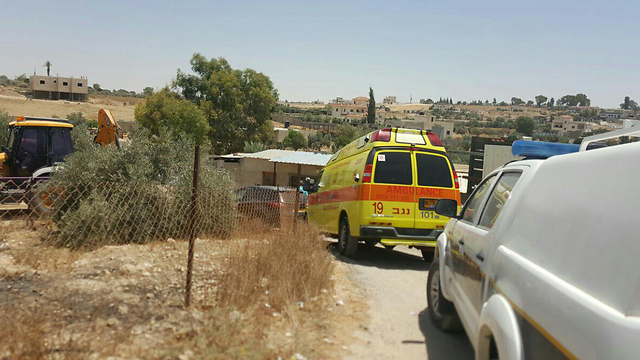 The father's neighbors said that the he is a teacher and usually leaves his children with a caretaker in Al-Sayyid. "Today it appears that he forgot to take them to the caretaker and (inadvertently) left them in the car," they said.
Family members of the toddlers said that the parents married five years ago and moved shortly thereafter to the Negev to work as teachers. "The father was very connected to his kids.  He loved them more than himself. He always did everything for them. The mother, who is now in a poor emotional state, sacrificed her life for her two kids.  All of us are struggling to speak with her becuase she is not handling this tragedy, that took her and her husband's life's joy, well.
They added that they still don't know how the two children were forgotten in the car: "The father is very careful. He always asks about his children. We want to hear from him to know what happened to him today."
In a 2010 Pulitzer-Prize winning feature story entitled "Fatal Distraction", Gene Weingarten reported on the phenomenon of parents forgetting children in cars.
As reported by Ynetnews