Amman recently informed Jordanian travel agents of its intention to bar tourists who land at Queen Alia International Airport from crossing into Israel on the same day of their arrival in Amman; Israeli Incoming Tour Operators Association protests
The Jordanian government intends to restrict tourists from crossing from Jordan to Israel on the same day they land in Amman, affecting the itineraries of many tourists traveling to Israel via Queen Alia Airport in Amman. Jordanian travel agents informed the Israel Incoming Tour Operators Association of the expected change.
According to the general manager of the Israeli Incoming Tour Operators Association, Yossi Fattel, "The airport in Amman constitutes an important transit point into Israel, and many tourists travel to Amman with Gulf airlines and immediately thereafter continue to Israel via ground transportation. I estimate that there will be more than 60,000 tourists affected if the Jordanian government follows through with its intentions."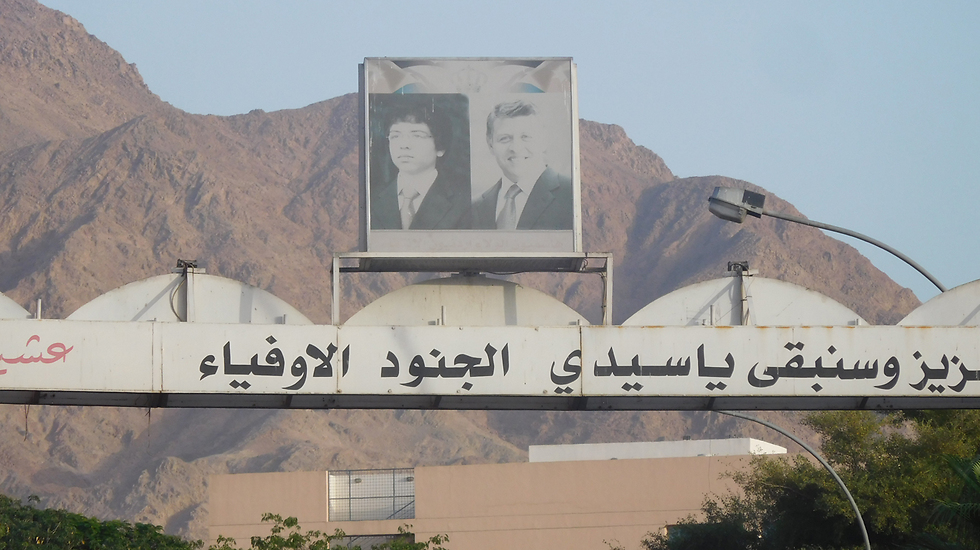 Fattel mentioned that this is not the first time the Jordanians have created obstacles for tourists in general: "Many years ago, (the Jordanians) decided to collect a tax from tourists who wanted to visit Petra and stay less than a night. We do not need to allow them to take advantage of our politeness, because this behavior is unacceptable. In the event that the Jordanian government indeed introduces these restrictions on tourists crossing into Israel to maximize profits, the Israeli government needs to take reciprocal action and make clear to the Jordanian government that a similar tax will be collected from tourists traveling from Israel to Jordan."
Patel added that the Israeli Incoming Tour Operators Association is also experiencing troubles attaining entry permits into Muslim countries. "There are many tourists traveling to Mecca who want to come to Israel as well. We contacted the Shin Bet with a request to expedite the review of permits for such tourists who want to visit to Israel. The Israeli government needs to decide on its tourism policy for tourists coming from Jordan and other Muslim countries. The current policy is weakening (the tourism industry) and making it very arduous to bring tourists to Israel," he said.
The Tourism Ministry said in response that various officials are reviewing the matter.
As reported by Ynetnews