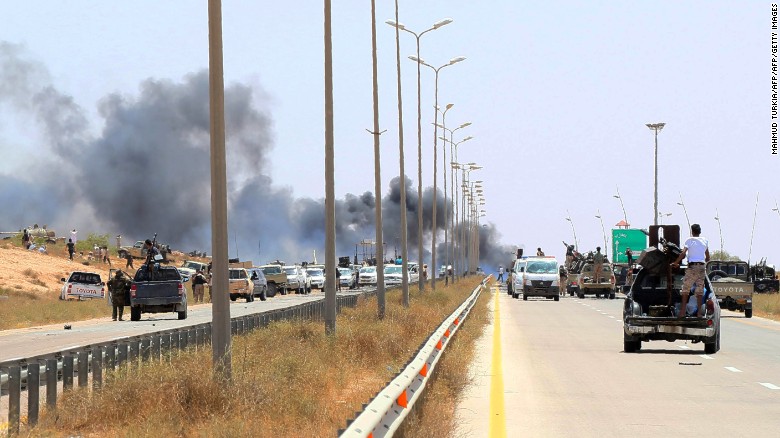 Libyan forces have retaken parts of Sirte from ISIS militants, gaining ground in the extremist group's most significant stronghold outside Syria and Iraq, according to a Libyan military group.
In the ongoing offensive, forces supporting the U.N.-brokered government gained control of a port late Friday after fierce clashes with ISIS militants and are in complete control of the al-Sarawa area east of Sirte, according to Al-Bunyan al-Marsous, a military offensive led by Libyan forces from Misrata.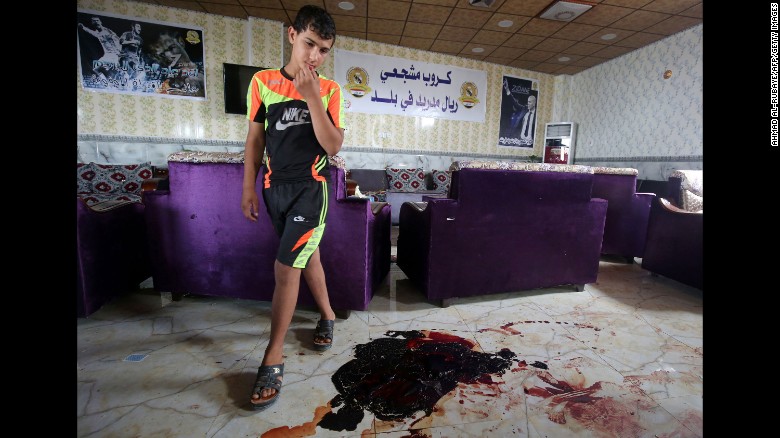 The offensive that has lasted almost two weeks has left more than a hundred fighters dead and about 400 others wounded, the Government of National Accord said, calling on the international community to provide urgent medical support to Libyan security forces.
The force reopened a road between Sirte and a village around 70 kilometers (about 40 miles) east after sweeping for and removing improvised explosive devices, while the country's air force carried out six raids against the militants and their weaponry in Buhari, 3 kilometers to Sirte's south, according to Al-Bunyan al-Marsous.
The advance comes as ISIS loses more ground in Iraq and Syria, with forces supported by U.S.-led air strikes slowly moving closer in on its heartland Raqqa.
Sirte, a port city on the Mediterranean coast, was best known as Moammar Gadhafi's hometown before it fell into the hands of ISIS.
The extremist group has gained a foothold in the country in a power vacuum that hasn't been filled since collapse of Gadhafi's regime collapsed in 2011.
Following the Arab Spring, there were hopes that Libya would follow a more democratic path like its neighbor, Tunisia. But warring factions soon split over how to run the country, and civil war ensued. Two rival governments claimed to be the rightful leaders before signing a U.N.-backed peace deal in December.
U.S. officials estimate there are 4,000 to 6,000 ISIS militants in the country, and there are likely to be hundreds in Sirte.
How ISIS penetrated Libya
The Pentagon is providing additional resources to counter ISIS in Libya, according to a U.S. defense official familiar with the operation.
The group first took control of much of the city of Derna, a coastal town in the east, in late in 2014, before taking Sirte in June last year.
It established a presence in Sabratha, a town not far from the Tunisian border. It has also carried out deadly terror attacks in the capital, Tripoli.
Last September, its leader there, Abu al Mugirah al Qahtani, called for more jihadists to come to Libya to spread its influence in the country, and counterterrorism officials have been concerned at the influx of fighters into Libya — many of them Tunisians.
Libya has been an important base for ISIS in launching attacks into Tunisia and, to a lesser extent, Egypt. The operatives who carried out deadly attacks against tourists in the Tunisian resort town of Sousse last year are thought to have been trained in Libya.
Its advance in Libya has also given ISIS access to a broad swath of the Mediterranean coast, and enabled it to exploit the migrant traffic seeking to cross to Europe.
ISIS was ejected from Derna late last year and targeted in U.S. airstrikes in Sabratha last February and now seems set to lose control of Sirte. But even if it loses territory and any pretense at governing, it is likely to regroup as more of an Islamist insurgency in the vast open spaces of the Libyan desert.
As Geoff Porter, an expert in Libya and president of North Africa Risk Consulting, puts it: "The Islamic State in Libya does not have to be a replica of the Islamic State in Iraq and Syria to be dangerous and disruptive for Libya and it neighbors."
As reported by CNN