Netanyahu came to the scene of the Sarona attack and spoke of the Security Cabinet's decisions in response, condemns Palestinians' response
Following the terrorist attack on Tel Aviv's Sarona Market on Wednesday that killed four Israelis, Prime Minister Benjamin Netanyahu visited the scene of the attack under heavy guard on Thursday night and addressed the media. "We caught the man who collaborated with the murderers," he announced.
He explained"Today, I assembled the Security Cabinet, and we decided on a series of offensive measures: We cancelled (the terrorists') families' work permits, and we've increased our forces in the (West Bank) buffer zone, and also here in Tel Aviv, and we decided to take a further series of steps that I won't detail."
The prime minister spoke of the victims, Ido Ben-Ari, Ilana Navaa, Michael Feige, and Mila Mishayev. He said, "At this place, four innocent Israelis were murdered. We mourn their deaths."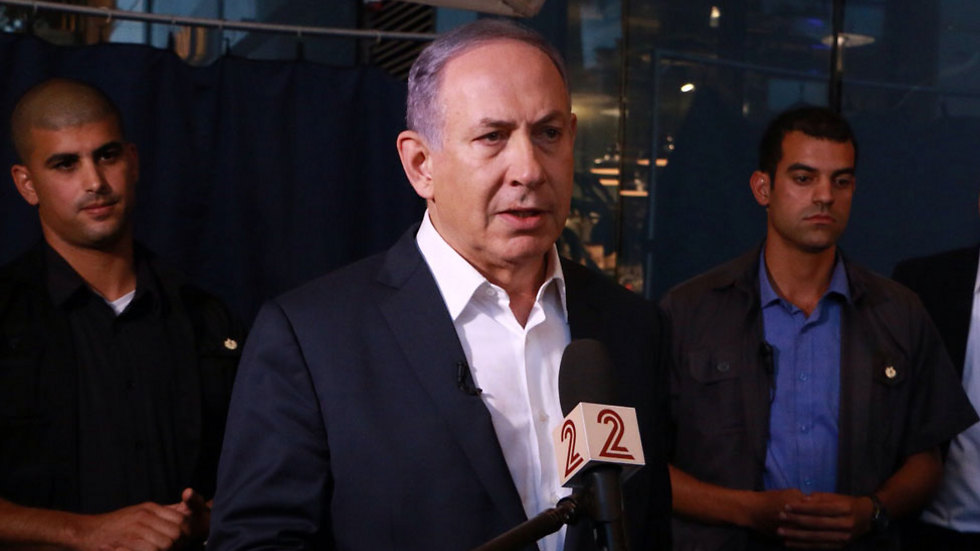 Netanyahu sympathized, "I know personally what a huge upheaval their families are going through. We are with them and wish healing for the injured. This nation is strong. They shall not subdue us."
The prime minister passed to sharply criticize the Palestinian Authority's behavior following the attack. Their presidency had issued earlier in the day a carefully-worded statement condemning terror attacks against civilians, but failing to specifically mention the Sarona attack.
Said Netanyahu, "I heard of the harsh and unequivocal condemnations from the world's leading capitals of this murderous, heinous act. I didn't hear of such a condemnation from the Palestinian Authority. To the contrary, I heard the cries of joy from Gaza and other parts of the Palestinian society in Judea and Samaria. This only reminds us against whom we stand and against what we stand. We will win."
As reported by Ynetnews