Four French-born conmen caught in Netanya and indicted for international money scam
Israel's state prosecutor indicted four new immigrants from France on Wednesday for allegedly running a major international scam, impersonating company executives and costing five European companies about €9.1 million, or over $10 million.
According to the indictment, the companies that lost money include German electronics retailer Media Markt, Belgian electronics company Eldi, European supermarket chain Cora, multinational perfume chain ICI Paris XL and Dutch hardware store chain owner Intergamma.
About two dozen other companies were also entangled in the case, including candy maker Mars, high fashion company Chanel, Italian athletic clothing retailer Diadora, beer brewing giant Anheuser-Busch and car manufacturers Kia Motors and Toyota, though reportedly not all the companies fell for the trick.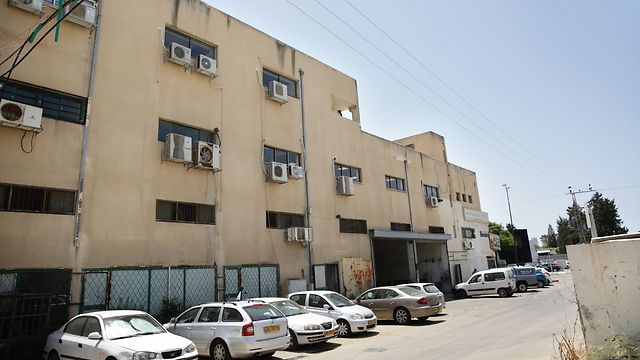 The case suggests that the company's so-called fake CEO scam is still thriving in Israel, where Gilbert Chikli—the man widely credited with pioneering the technique—continues to live freely, evading French attempts to arrest him.
Chikli, though, was not suspected in the current case. The French-born defendants were identified as Henri Omessi, Daniel Michael Allon, Jeremy Lalloum and Mordechai Lellouche, who appeared at a court hearing on Wednesday. Rotem Tubul, a lawyer for Omessi, said her client and the other defendants pleaded not guilty.
"Because it involves evidence from many countries around the world, there are clear difficulties in handling this case in Israel, and it is doubtful whether it will be possible to overcome them," said Liya Felus, an attorney for Allon.
Israeli prosecutors says the immigrants collected information on European companies, including names of company employees and details on vendors with which they did business.
Then, according to prosecutors, they created fake email accounts to send forged documents to an employee in charge of finances, presenting themselves as a CEO or representative of a vendor. They would then instruct the employee to send money to a new "clearing firm" used by the vendor. In reality, the clearing firms were shell companies with bank accounts controlled by the defendants.
The indictment stated that in one scam that took place in November and December, the defendants impersonated an executive of German electronics giant Bosch and emailed an executive of Eldi, telling him that Bosch had begun to work with a new clearing firm and asking him to update his records with the firm's new bank account information.
Later, Eldi transferred €794,175.70 owed to Bosch to the shell company's bank account at PKO Bank Polski, Poland's largest bank.
In another scam, defendants supposedly impersonated an employee of Swedish home appliance company Electrolux, and tricked German electronics retailer Media Markt into sending them more than €1 million.
The defendants also allegedly impersonated the chief financial officer of Mars—the manufacturer of M&Ms and Snickers candy—and convinced supermarket chain Cora to send €322,264.70 owed to Mars to their bank account instead. Meanwhile, the defendants reportedly impersonated a Cora representative and tried to convince Mars that the money transfer was delayed for technical reasons.
In the biggest single scam, the defendants allegedly impersonating a Chanel employee and convinced ICI Paris XL to transfer nearly €5.5 million to an account at a Slovakian branch of the Bulgarian bank UniCredit Bulbank.
In March, two Italian-born immigrants, Enzo Bondi and Yitzhak Sonino, were allegedly recruited to expand the con and entrap companies in Italy. The prosecutor indicted them in a separate case for attempting—but failing—to steal money from Diners Club Italia and other companies.
It is unclear how the defendants got the money from their European bank accounts to Israel. The prosecutors said that one defendant tried to launder some of the ill-gained money by depositing sums of cash into a currency exchange business, and in turn, an employee of the business tried to deposit the money in smaller amounts into the defendant's and others' bank accounts, but each time Israeli banks rejected the money as suspicious.
According to the indictment, on the morning of May 2, a French media report about Israel-based scammers targeting companies in France was "brought to the defendants' attention." Three minutes later, the three defendants allegedly began taking apart hard drives and destroying the computers used in the scam.
That same day, police raided the defendants' office located in the seaside Israeli city of Netanya, following a nearly six-month undercover investigation.
As reported by Ynetnews