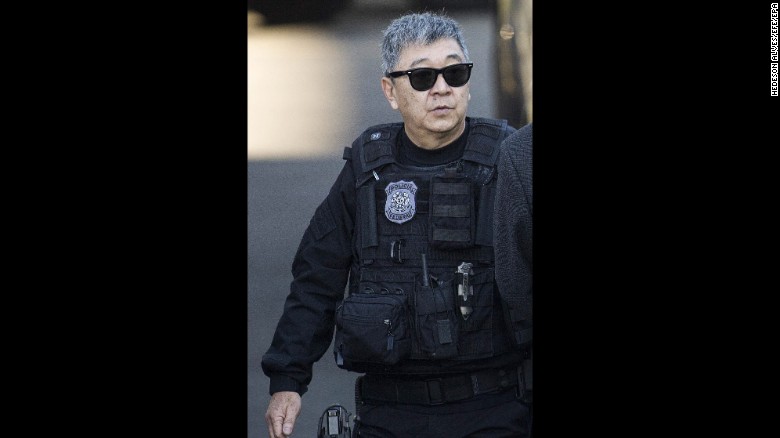 Rio de Janeiro – Federal cop Newton Ishii was the face of the crusade against corruption in Brazil. Now, he's sitting behind bars himself.
News crews filmed and photographed Ishii time and again as he arrested the country's rich and powerful in a massive bribery investigation sweeping the South American country.
Ishii's high-profile role in the anti-corruption operation made him a kind of folk hero at political marches, where protesters carried pictures of him in his trademark dark shades and flak jacket. During Carnival, masks bearing his likeness were top sellers across Rio.
Admirers gave him a nickname, calling him "the Japanese cop" because of his Japanese heritage. A parody Twitter account calls him a "retired ninja hired to arrest the corrupt." A group of musicians even wrote a song about him for Carnival, titled "Little March of the Japanese Cop."
"Oh no! I did something wrong," the singers lament. "The Japanese cop is at my door."
But on Tuesday afternoon, police were at Ishii's door.
He's accused of participating in a smuggling ring that allegedly brought contraband goods into the country from neighboring Paraguay.
The arrest of a man known for carrying out arrest warrants against so many major figures in Brazil sparked a cascade of comments and jokes on social media, including doctored photo illustrations that show Ishii arresting himself.
The popular law enforcement figure hasn't spoken out about the case since his arrest, and a lawyer representing Ishii declined to comment.
As reported by CNN