Syrian newspaper claims Israel launched airstrike against Hezbollah targets; Lebanese army also discovers surveillance device on mountain; unclear whether it was planted by Israel or not.
The Syrian website 'Zaman Al Wasl,' which identifies with the opposition forces, quoted a military official from the Syrian regime who claimed that the Israel Air Force had carried out an airstrike against military targets close to a village 13 kilometers north of Homs.
According to the claims, the attack took place two days ago after midnight during which the IAF took out Hezbollah weapons caches in areas also containing antennas for Syrian radar systems, in addition to an air defense battalion that secures the area. The same official also claimed that the attack only inflicted damage on the caches and not on the other facilities. He said that explosions could be heard and that the fire could be seen from afar. The Syrian report further stated that in March 2015, the same stockpiles were attacked by Israel.
Ynet News commentator and analyst, Ron Ben-Yishai posits that if such an attack did, indeed, take place, it will have been on Hezbollah targets as claimed by the Syrian report. In addition, reports from Syria pertaining to Israel are often exaggerated even when there is only a grain of truth to the story. This notwithstanding, if the reports are credible, the attacks would be the first to have taken place since Avigdor Lieberman replaced Moshe Ya'alon as defense minister.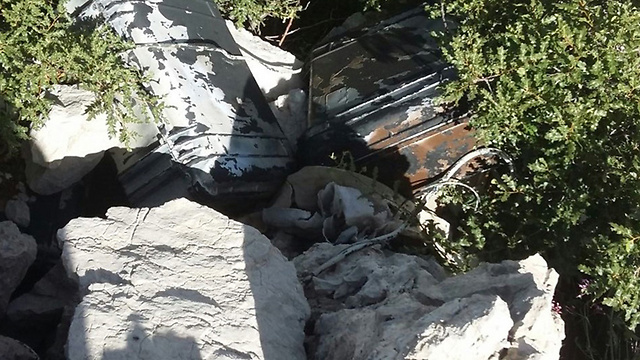 In addition to the Syrian reports, the Lebanese newspaper El-Nashra reported that a listening device was discovered by Lebanese security forces on Tuesday evening which was disguised as a rock on a mountain. The same report claimed that Lebanese military engineers were destroying the device. Nevertheless, the claim made no specific mention that the device was Israeli.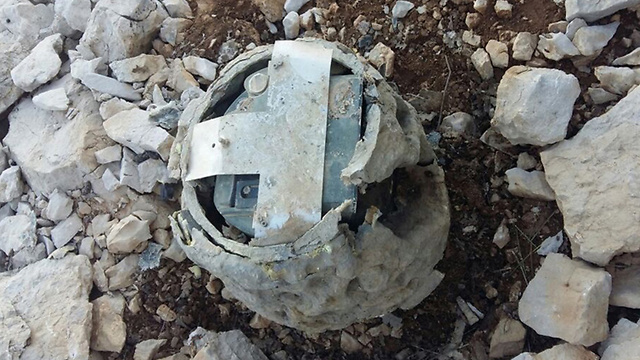 The Lebanese army later published an official statement on the matter claiming that it had found spying and surveillance equipment which was connected to a speaker also hidden on the rocks. Moreover, they said that they had found three bags nearby.
In December 2015, Prime Minister Benjamin Netanyahu confirmed that Israeli military forces were operating in some capacity in Syria: "We are operating in Syria periodically in order to prevent the country from becoming a front against Israel. We are taking action against another terror front which Iran is attempting to build in the Golan to prevent the transfer of deadly weapons from Syria to Lebanon. We will continue to do this," said Netanyahu.
As reported by Ynetnews