Officer who threw a tear gas grenade into a tent full of soldiers on trial; eyewitnesses claim commander was often violent: 'We were choking, vomiting;' Officer says he did it out of 'love.'
The trial of a platoon leader in the Paratroopers is currently underway in a military court in Jaffa. He was indicted at the beginning of 2016 for hurling a tear gas grenade, which is commonly used to disperse Palestinian demonstrations and riots, into a tent full of soldiers because they failed to wake up on time.
In recent months, the platoon leader was returned to his command position in spite of his actions. The investigation of the incident, which was conducted by Brigade Commander Col. Nimrod Aloni, along with testimony from soldiers and the commander himself which was obtained by Ynet, paints a worrying picture and raises the question: Why was he returned to his military post?
According to the investigation, the platoon leader in question asked one of his soldiers to awaken the platoon at 7am. The soldier failed to do so because, he claimed, his telephone turned off. The commander, who two days earlier had warned his soldiers that he would throw a tear gas grenade into the tent if they failed to wake up on time, fulfilled his threat.
The soldiers inside the tent woke up in shock and ran outside while coughing, choking and suffering a whole series of other side effects.
One soldier who was in the tent at the time explained, "The commander came into the tent at 7:15am while we were sleeping. He threw a grenade, and the whole tent went white. After a minute everyone got out, but there was one injured soldier with crutches inside a sleeping bag and it took him a few minutes to get out with the help of his friends. The soldiers were tearing up, and they started choking from all the smoke. Another soldier was vomiting, and another one hit himself on a metal peg of the tent. I broke my toe, myself" he said.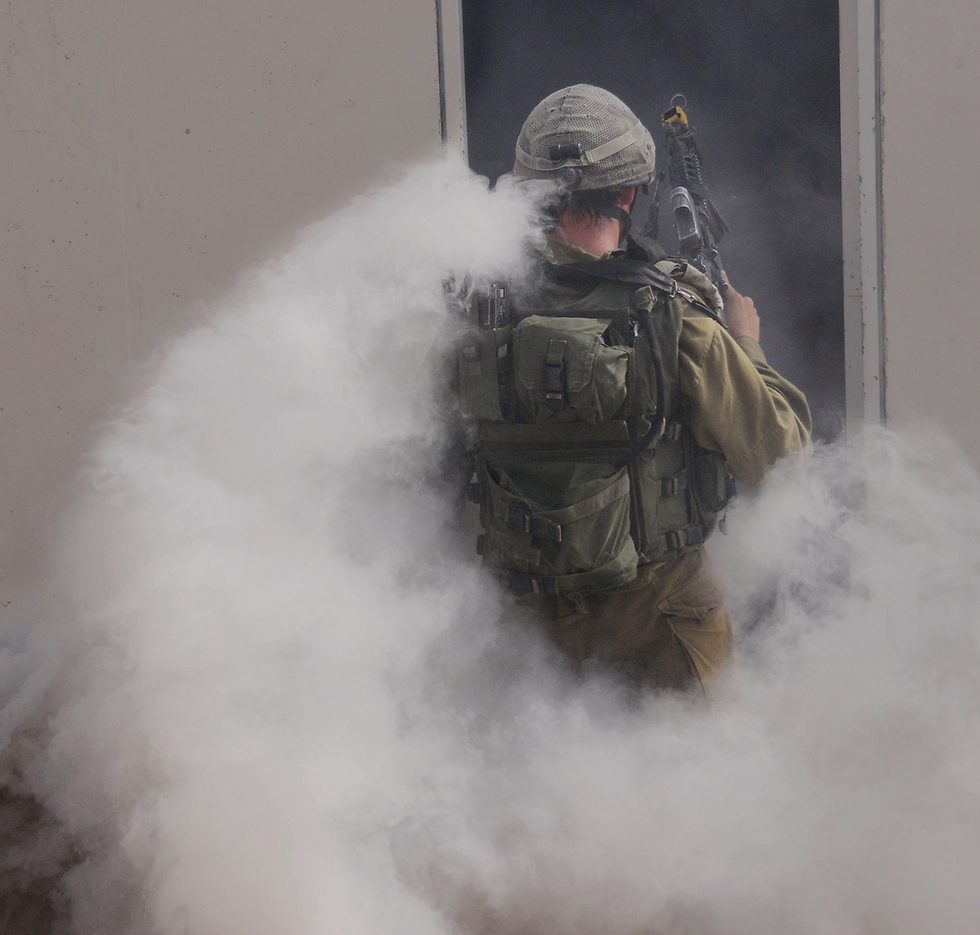 "The platoon leader was a violent person, and we had told him this. He once ran after me with a stick and hit me hard on the leg with it."
Another witness described the commander as "intolerant" and as someone who "was in the custom of using violence. He would tip over soldiers' beds while they were sleeping to wake them up or pour water on them."
"After he threw the grenade, he went and hid behind the bathroom for twenty minutes. He gathered us all together and said he was sorry and said that the platoon could now either be broken or it could overcome the incident and move on," he recalled.
Another soldier said, "I was choking. My eyes swelled up. There were burns on my face. I vomited. He would always wake us up violently."
According to the company commander involved in the investigation, disciplinary transgressions were a common phenomenon within this particular platoon: "The platoon was punished in the past for similar instances," he wrote. "During the period of the current leader's predecessor, the platoon was known for it lack of discipline and for unusual norms—something which left behind many negative standards. Discipline and norms are a central component of the job of a platoon commander," he declared.
The investigation exposed that for two and a half months in which the platoon leader served in his role, three soldiers were dismissed following misconduct upon returning from an exercise. Additionally, two soldiers were kept on base after they were found in the field with magazines inside their guns (only permitted on the instructions of commanders —ed.) while other soldiers were punished for safety, order and discipline violations.
The commander of the brigade claimed that the suspect did not consult with anyone before throwing the grenade and did not inform anyone of his responsibility for it.
Reflecting on the consequences of the incident, he added that it constituted a "blow to the trust between a platoon leader and a soldier. There are red lines. It is forbidden to violate the honor of a soldier, of a Palestinian etc. The most basic contract is the one between a commander and a soldier."
Nevertheless, while acknowledging that the commander under investigation needed to be punished in accordance with the severity of his transgression, he insisted, "In light of the fact that it was carried out in an environment in which unconventional acts such as these prevailed, he should not be dismissed…The main message is that the correct path is to fight againsts incidents such as these."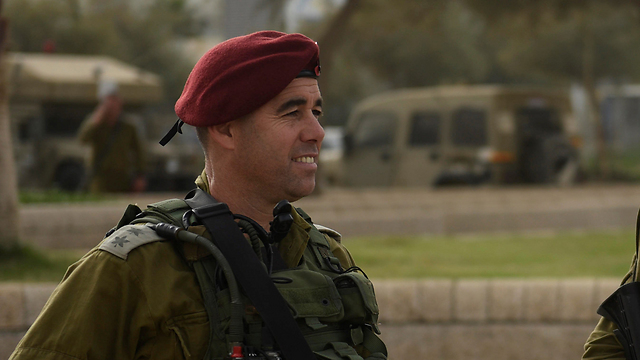 The platoon leader himself sought to justify his actions on the grounds of love for his soldiers. "I am a commander who gets his hands deep in dirt and as a result I argue sometimes with soldiers who think that they deserve too much," he continued. "I did it out of love and an attempt not to deprive them of going home, which is the most important thing to them." (Preventing soldiers from going home during weekends off is a punishment frequently employed in the IDF —ed.)
"I made a mistake but, this notwithstanding, no one can be harmed by a gas grenade. I know the dangers, and that is why I made sure two or three times that no one was left in the tent. I moved sleeping bags and I, myself, absorbed the gas," he continued.
Citing his credentials, his lawyers also offered a similar line of defense after stating that the "outstanding officer" simply made a mistake. "Until this mistake he never committed the smallest disciplinary offense during his military service or anywhere else…He understands that he made a mistake, he regrets it and he apologized for it to all his soldiers and commanders. It is important to emphasize that he also stayed in the tent to make sure that all the soldiers had left and only then left the tent."
Addressing the incident, the IDF spokesperson's unit described it as "very serious and exceptional which does not correspond with the values of of the IDF or the expectations of his commanders."
As reported by Ynetnews