The patients were exposed to the dangerous virus—which can cause irreparable damage to the liver and even become life threatening—after undergoing a CAT scan at Misgav Ladach Hospital in Jerusalem; their infections were due to the negligence of the medical staff, who did not replace an IV kit used by a previous patient informing them that he was hep C positive; the case caused the Ministry of Health to issue a national review of all CAT scan institutions, which resulted in disturbingly similar findings at additional institutes
Following the infection of 12 patients with the hepatitis C virus from a CAT scan at Jerusalem's Misgav Ladach Hospital, the Ministry of Health has launched an investigation into the standards upheld by the various CAT scans institutions in Israel. So far, its findings raise cause for concern, as it appears that the same risk of infection might exist in other locations.
The hepatitis C virus can be quite harmful and even life-threatening due to its gradual destruction of the liver. In this case, the patients infected with the virus were exposed to it following the examination of another patient, who had informed the medical staff that he was carrying the hepatitis C virus, He was therefore scheduled to be the last patient on the day of his exam, and yet the IV kit—which is disposable—was not replaced the next day. The patients that followed him were then exposed to the virus through the used kit and were subsequently infected.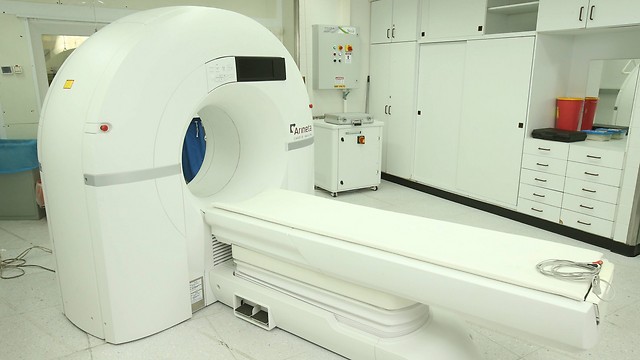 The incident caused the Health Ministry to erect a committee dedicated to evaluating the standards kept at Misgav Ladach's CAT scan institute, which found substantial failings.
"Some of the procedures carried out there were severely inadequate," an expert charged with the case said on Thursday. "Basic rules, meant to prevent infection, were not observed, nor was there any oversight to ensure they were being followed. Each staff member had their own way of doing things."
Following the results found at Migav Ladach, the committee turned its attention to other institutions in Israel that offer CAT scans, in which hundreds of thousands of people undergo procedures each year. The investigation is still underway, but similar cases of negligence have already been found. The committee is currently working on setting a standard set of practices throughout the country.
The issue of reusing disposable medical equipment has been public knowledge for years, with the state comptroller's 2005 report stating that most hospitals in Israel reuse their equipment. The reason for these actions may not always be carelessness, but rather a desire to cut costs by refraining from using various expensive items only once.
As reported by Ynetnews