With the Assad regime refusing to allow food aid into besieged areas of his country, the UN and World Food Programme are threatening to unilaterally begin aid drops, thus violating Syrian sovereignty
GENEVA- UN officials on Thursday all but rejected a call by a group of world powers for the United Nations to act unilaterally to air drop food to besieged Syrians, saying that Syrian President Bashar Assad has final say on any such deliveries.
Assad's forces have surrounded most of the 19 UN-designated "besieged areas" and there was no immediate sign that his government would authorize air deliveries of aid. The UN has dropped aid onto the city of Deir Ezzor, parts of which are loyal to Assad while other parts are controlled by ISIS group fighters.
The International Syria Support Group, a coalition of world powers, had called for the World Food Programme to unilaterally deliver food to besieged Syrians starting June 1 if access wasn't granted by the Syrian government. Thursday's comments from Jan Egeland, a top humanitarian aid coordinator for Syria, and Ramzy Ramzy, deputy to UN Syria envoy Staffan de Mistura, suggested that the UN is unwilling to take that step.
Egeland said the companies who are subcontracted to carry out airlifts for WFP require government authorization. He added that the government in Damascus hasn't provided permission for nearly all of the areas in need.
"The World Food Program has not finalized its plans, I don't think there is something imminent, but I think the process that will lead to airdrops has already started. So we will just have to wait and see when it will be put into effect (which will be) at the earliest possible date," Ramzy told reporters in Geneva.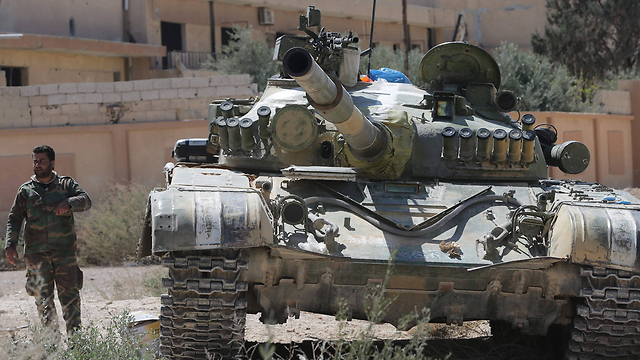 A day earlier, an aid convoy involving the UN and the International Committee for the Red Cross reached the town of Daraya, but it didn't include food aid. Egeland said he had "good hopes" the deliveries of food will happen "very soon" — without specifying. He also said the UN was adding another town, al-Waer in Homs province, to its list of "besieged" areas — now numbering 19.
UN officials have repeatedly pointed to the high cost, complexity and security risk of air drops compared to delivering aid by road — which in addition usually allows for more aid to be delivered than is feasible by plane. But access by road has been repeatedly rejected by the Assad government and its forces manning checkpoints.
"At the end of the day, to be able to carry out these air deliveries — it's not just air drops, but air deliveries — you would need the consent of the government. I think that's quite clear," Ramzy said.
The two UN officials said fighting near the northern city of Idlib is jeopardizing a vaccination campaign there. Opposition activists said earlier this week that airstrikes on the village of Kfar Takhareem destroyed two vaccination centers.
Britain has called an emergency Security Council meeting due to take place Friday to discuss aid drops. Britain's UN Ambassador Matthew Rycroft said, "there has been some modest progress but … that is too little too late."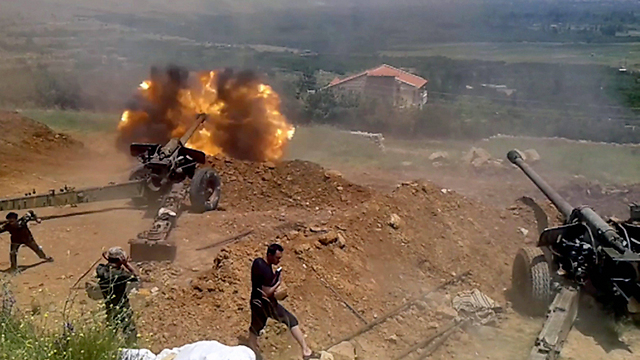 "What we need is full access everywhere. Of course it's better to have a bit of aid going into places like Daraya than no aid at all, but the Assad regime has not done what is required," Rycroft said.
The announcements came as Syrian forces launched a fresh offensive under the cover of "intense" Russian and Syrian airstrikes on ISIS group positions east of the northern town of Ethraya, state TV and a Lebanon-based TV station said.
The Pan-Arab Al-Mayadeen channel based in Beirut said the offensive aims to regain control of the ISIS stronghold of Tabqa near the city of Raqqa, the extremists' de facto capital.
Also in northern Syria, US-backed fighters pushed ahead in their offensive, aiming to eventually capture the town of Manbij, also an ISIS stronghold. The Kurdish-led Syria Democratic Forces aided by US-led airstrikes on Wednesday launched their offensive on Manbij, which is on a key supply route linking the Turkish border to the city of Raqqa.
"We have taken more than 20 villages but we still have to clear them of mines," SDF official Sherfan Darwish told The Associated Press in an exchange of text messages. "We are advancing on several fronts."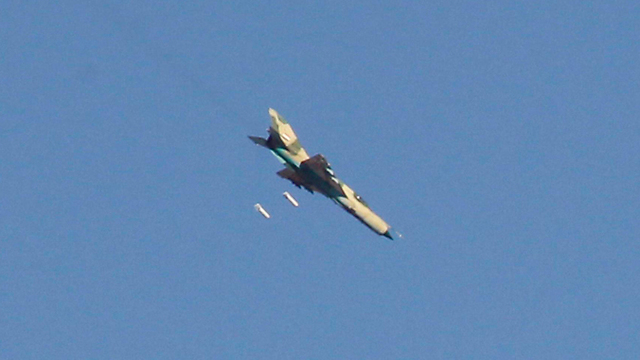 IS has also been attacking opposition fighters and allied militants near the border with Turkey, forcing tens of thousands of people to flee.
The international aid group, Doctors Without Borders, warned that an estimated 100,000 people are trapped in northern Syria's Azaz district, with battle lines approaching. It called on Turkey and Europe to open their borders to these refugees.
Also Thursday, state TV reported that an explosion struck outside a mosque in the coastal government stronghold of Latakia, killing two people and wounding four. State TV said the blast occurred as people were leaving the Khulafa Rashideen mosque after afternoon prayers.
The explosion came a week after a series of coordinated bombings struck the coastal city of Tartus and the town of Jableh on the Syrian coast, killing some 160 people.
The coastal provinces of Latakia and Tartus have been a government stronghold since the country's conflict began in 2011.
As reported by Ynetnews