Local protests, angry social network groups protest the high fees; several MKs to submit bills to set up price controls; MK Dudu Amsalem: 'the state somehow thinks that children disappear in July and August.'
Israeli parents already know that the high cost of living becomes particularly oppressive during the summer months. Not only is the vacation long, but the accompanying costs are considerable.
Parents are no longer willing to remain quiet. Local protests, angry social network groups and a growing demand that the government intervene form the basis of the growing unrest.
A Yedioth Ahronoth investigation published last Friday revealed differences of hundreds of shekels in the prices of summer camps in various cities, with prices reaching as high as NIS 2,500 for less than a month. It should be noted that prices vary depending on the local authority, as does the length of the stay at the camp and the possibility to receive reductions. In some cities such as Givatayim or Kiryat Byalik, they have already decided to reduce the prices due to the protests.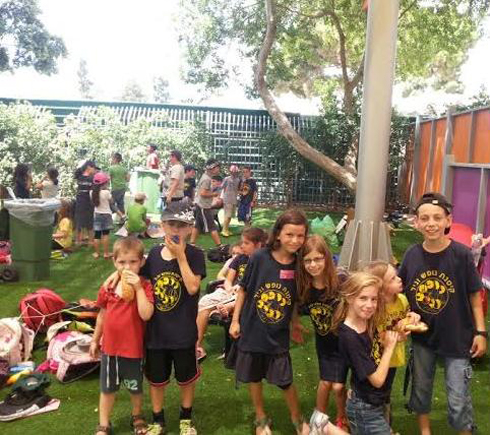 MK Dudu Amsalem (Likud), who chairs the Internal Affairs and Environment Committee, will convene next Monday a special meeting in which government departments will be required to present solutions to the issue. "The state somehow thinks that children disappear in July and August," said Amsalem. "Every mayor does what he wants and charges exorbitant prices. The state must take responsibility."
Amsalem has declared his intention to promote legislation to fix summer camp prices. Moreover, MK Yifat Shasha-Biton (Kulanu), chairwoman of the Knesset Special Committee for the Rights of the Child, intends to submit a bill Wednesday that would set up price controls for camps. "There is no reason for parents to pay thousands of shekels," she said.
Head of the Union of Local Authorities in Israel and the mayor of Modi'in, Haim Bibas, said that the union is currently leading a course of action to significantly reduce camp prices.
"During the summer, most of the public pays a lot of money for their children's activities and we, the mayors, have to do our utmost to alleviate the cost of living," Bibas stated. He called on the ministry of education to expand the program of "school of summer vacation " beyond first and second graders.
As reported by Ynetnews