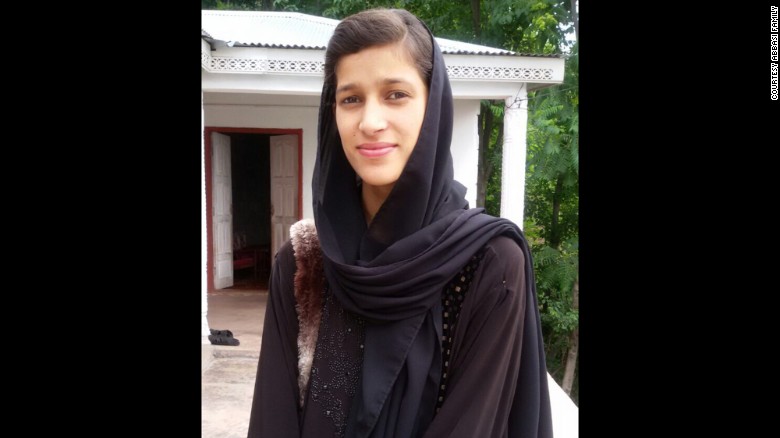 Islamabad, Pakistan – An 18-year-old Pakistani schoolteacher died Wednesday from injuries after her body was set on fire for refusing a marriage proposal, police said.
The perpetrators beat Maria Abbasi, then drenched her in petrol and set her body ablaze before leaving her for dead, her family members told CNN.
"Maria was at home baby-sitting her 5-year-old sister while her family went to a funeral in a nearby town," said Rafaqat Abbasi, her uncle.
"At the funeral her family was alerted that she 'was on fire.' Initially the thought was there had been some sort of accident, perhaps a pipe had burst or something."
The horror of what had happened set in Monday night when her family returned home to the village of Davel outside Murree in northeastern Pakistan.
"Maria was lying on the floor, with 85% of her body covered in burns," the uncle said.
Four men earlier had barged into her parents' home, said Murree police inspector Sohail Abbasi, who is no relation to the family.
"There is no direct major road that passes through the village. We had to carry Maria on a chair to the closest road to get her to an ambulance," said Rafaqat Abbasi, the uncle.
The young woman was taken to the Pakistan Institute of Medical Sciences in Islamabad, about 50 kilometers (30 miles) away, for treatment, where she later died.
Three people were arrested Wednesday in Islamabad in connection with the teenager's killing, said Nabeela Ghazanfar, Punjab police spokesman.
An arrest warrant is out for a fourth individual, according to the Murree police inspector.
The chief minister of Punjab province has assigned a three-member team to investigate the case, according to the Punjab police.
Violence against women remains rampant in the country, according to the independent Human Rights Commission of Pakistan.
In 2015, police formally investigated 76 cases of women being set on fire, according to the commission's latest report.
As reported by CNN