The Knesset Finance Committee, in a special meeting, insisted on receiving details of how much money the HMO received from Germany and how it was spent; Clalit claims it didn't have a list of survivors
At a special meeting of the Knesset Finance Committee on Wednesday, Holocaust survivors made harsh claims against entities entrusted with their care. According to them, there are too many bodies that deal with handling the money intended for survivors. They also claimed that an annual "Holocaust festival" takes place around Holocaust Remembrance Day, and afterwards the survivors return to dealing with the harsh reality devoid of any actual solutions to their needs.
The harshest accusation was laid against the HMO Clalit for not transferring money paid by Germany. The affair was discussed as part of a class-action lawsuit and as part of a settlement agreement on compensation to living survivors and to family members of deceased survivors.
Yael Kubo, the daughter of deceased Holocaust survivors, is behind the class-action suit. She said in the meeting, "Clalit has hidden from the survivors the fact that it has received hundreds of millions of euros and that they are eligible for free treatment. Clalit personnel did everything to exhaust the survivors and their families and loaded every attempt at clarifying the subject with mountains of bureaucracy and legal claims. Now, after a compromise has been reached, the state must make sure that the money collected by Clalit will be transferred to the survivors."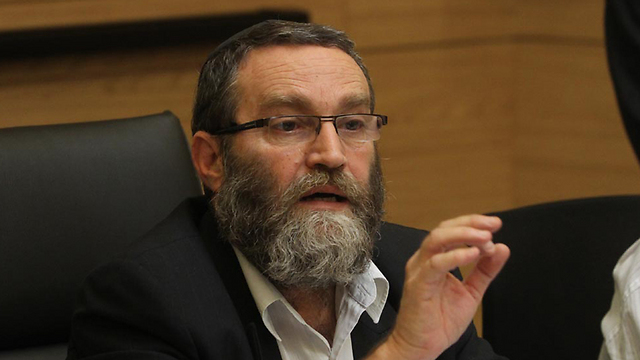 Clalit's treasurer, Avi Steinberg, said, "We did not have a list of survivors." Ofra Ross, the director of the Holocaust Survivors' Rights Authority, answered, "You could have asked for the lists from the German government when you received the funds."
Knesset Finance Committee Chairman Moshe Gafni insisted during the meeting that Clalit transfer comprehensive information to the committee as soon as possible. The information should include how much money was received from Germany, what happened over the years, how much was spent on survivors, and which families receive refunds.
The lawyer representing Clalit, Amir Dolev, noted that according to the settlement, the families of deceased survivors will receive compensation for the money that they spent, as would currently living survivors.
Ross replied, "The amounts will only come from a certain date in accordance with the judgment. The Germans gave the money, and it was for Clalit to also ask for a list of beneficiaries."
Clalit replied, "Over the years, Clalit has worked for the benefit of Holocaust survivors. Even before the legal arrangement, which affects a defined group, we have worked to provide refunds based on information that was transferred to us. We will continue the initiatives to ensure the full realization of rights and in fulfillment of the arrangement."
As reported by Ynetnews