As surgeons are required to work as many as 36 hours, whistleblowers share their experiences of falling asleep at the operating table, providing incorrect medicaton; 'The young boy I treated is now disabled in half of his body'
They are interns aspiring to become surgeons in leading hospitals in Israel. Their complicated work on the operating table requires attention to the smallest details at all times. They need solid concentration, nerves of steel and, most importantly, alertness. The slightest hand movement, any distraction, and even the smallest mistake can have a fatal impact or cause irreversible damage.
Despite the prohibition on doctors working more than 26 hours per shift, medical interns sometimes remain on their feet for 34 consecutive hours. While sometimes they work "only" 30 hours, the consequences are the same: The suffer from severe fatigue, exhaustion, confusion and, importantly, they are in no position to operate on patients. In the majority of cases disasters are only prevented by a miracle. So serious has the issue become, some of these aspiring surgeons and doctors have decided to blow the whistle and expose this deadly secret about which most senior figures in the health services choose to remain silent: The breadth of the workload has become a clear and immediate life-threatening danger for their patients.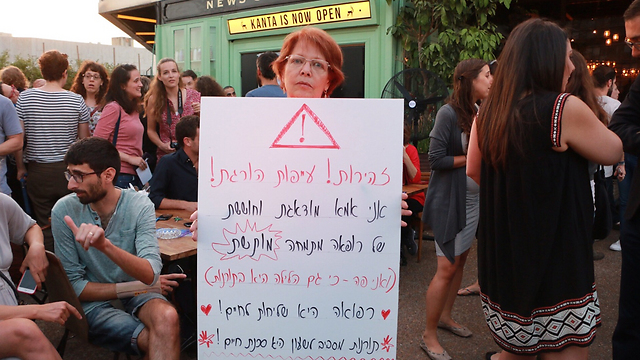 Dr. Yaron—surgical intern
"I had an incident where one sick patient needed to receive medication," recalled Dr. Yaron who works in a hospital in central Israel. "It was four or five in the morning and I was really tired. I remember that after a few hours I came and saw that her infusion contained the wrong medication. I had given her the medication that does precisely the opposite of what she needed. In all likelihood I fell asleep when I was writing down her medication." To this day, Yaron said that he finds it difficult to forget the mistake which could have been fatal. "It's a terrible feeling. I came to help her and I almost killed her. It was a miracle that no damage was caused. Since that incident I decided to list medication only while standing up."
Last week, Yedioth Ahronot covered a story on striking doctors who are demanding to have the number of hours per shift reduced – shifts which can sometimes last as long as 26 hours straight. However, the horrifying testimonies of surgeons who sometimes work 30 hours per shift – which is forbidden by law – shed light on what is really happening in Israeli operating theaters.
"In three years of being an intern I have conducted, on average, between eight and nine shifts per month and sometimes even ten. During these shifts I receive and discharge patients, speak with them and their families, carry out checks and medical visits and list medication," Dr. Yaron continued. Most of the responsibility falls on his shoulders however, when he enters the operating room.
"We have operations which are decided in advance and also emergency surgeries which accumulate over the course of the day. I treat all serious trauma incidents which range from patients who are suffering from internal bleeding to victims of road and work accidents to those who are suffering pains in the stomach."
However, it is during the night shift when people suddenly arrive requiring immediate and complicated surgery. The same junior surgeons who are responsible for saving their lives have already exhausted all of their strength. "There was a sick man who came with stomach pains and had an infection in his appendix. We waited until the operating room became available. However, there weren't enough doctors since they were all occupied by more urgent surgery. His appendix was punctured and pus was pouring out of his abdominal cavity. Suddenly a simple operation transformed into a complicated and life-threatening one. What saved this patient was the adrenalin in my blood. Any other time I would have fallen asleep with the knife in my hand," Dr. Yaron explained.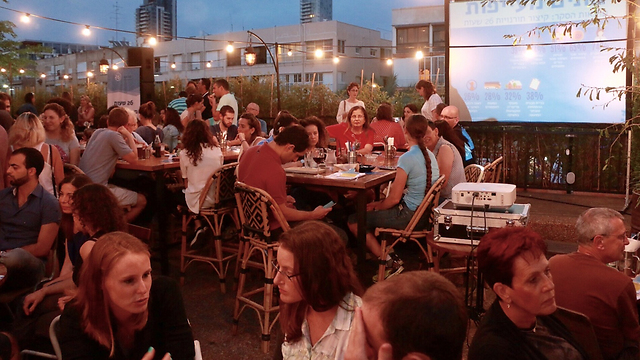 Dr. Shlomi—surgical intern
Not everybody was as fortunate as Dr. Yaron. Dr. Shlomi (pseudonym), an intern in an exclusive hospital in the north, recounted a shocking story in which an error of judgment brought about by fatigue drastically changed the life of a young boy.
"Our wing is one of the best in Israel. Two months ago a ten-year-old boy came in for surgery at 2am in a state of deteriorating consciousness and in extremely serious condition. We saw that he was seriously bleeding from his head and brought him into the operating room. I fell asleep during part of the operation," Dr. Shlomi admitted. "When we left we saw that the boy had not recovered. We brought him in for an X-ray and realized that we had made a serious mistake in our diagnosis. There is no doubt that this was because of fatigue. We brought him in again for an operation. We saved his life but because of this mistake he is now disabled in half of his body and has a stutter. His parents have no idea why the operation finished the way it did."
Dr. Shlomi said that he doesn't understand how he or his intern friends can be expected to work 30 hours in a row without making mistakes. "There are times when I enter the operating room at 5am after 23 hours without sleeping. There were times when I dozed off during operations," he said. "But this isn't supposed to be of any interest to the patient or their family. It shouldn't be that as a result of an operation taking place in the middle of the night the patient dies. We make mistakes which do result in them dying."
Dr. Shlomi added that if his performance during operations is objectively assessed, it will become clear that he performs worse during the night. "The sick and their families don't always know this – or maybe they do and they choose to ignore it because they need someone to take care of them but are afraid to wake the doctor up." he concluded.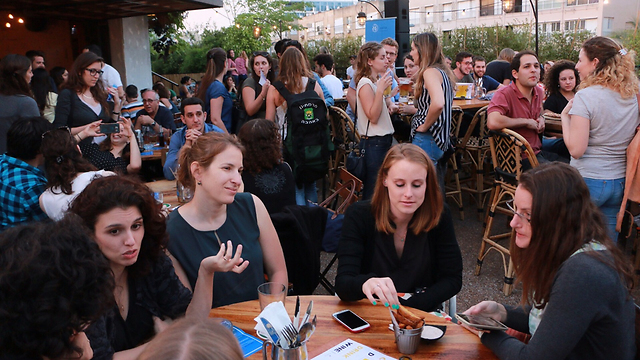 Dr. Kobi—cardiovascular intern
The abundance of similar testimonies indicates that these aren't aberrations but concerning normalities. Dr. Kobi (pseudonym) who works in a hospital in central Israel told the story of a dilemma he once faced when he entered the operating room despite being extremely tired.
"I knew that I had to accumulate hours in the operating room to become a good surgeon. The problem is that a lot of the time I deal with other things like discharging patients or doing blood tests," he said. "To accumulate 'operating hours' I stay after the shift because it's the only time I can learn the work. Anyone who complains won't be allowed to enter the operating room as punishment. Everybody knows this and turns a blind eye. Sometimes we sign-out even though in reality we stay in the operating room. It goes without saying that we aren't paid for this. It's totally illegal."
He went on to state, chillingly, that "during my medical studies they taught us that every doctor has his own little graveyard. Some of the people in that graveyard I carry with me everywhere."
Dr. Illana—gynecological intern
Dr. Illana (pseudonym) also talked about her tragic experiences in the operation room which come about as a result of the impossible workload: "Sometimes there's no choice and you have to perform a Cesareans section in an emergency. Nobody cares how many hours I've already been awake. I put on my scrubs and go into the room. There were cases where my eyes really did close and the senior doctor just said to me: 'Come on. Stitch quickly and get everything inside.'"
All of these testimonies produce a disturbing picture: The good intentions and obligations of the interns matter little. There are physiological limits which prevent them from functioning after 30 hours of work. "I check myself a few times and in the morning I always realize that there were things that I forgot," Dr. Yaron says. "I forgot to take a blood sample or give pills or sometimes I forget to explain which medical procedure the patient needs to undergo."
The interns are fed up. Even though extra duty shifts have been the reality in Israel for 16 years – after it was decided to reduce the shifts from 36 to 26 hours – they are demanding from the health ministry to take a stand on a collective agreement signed in 2011 which states that the duration of the shift for interns in emergency and childrens' wings will be shortened to a maximum of 20 hours within one year of the signing of the agreement. Five years later, the reform is yet to be implemented. Nor was the promise to allow for resting hours during the shift between 2am and 4pm.
The senior doctors also shared their thoughts regarding the protests by the interns. While some of them support the campaign, others say that they also passed through the same kind of shift requirements during their training and refuse to acknowledge the problems with it.
However, the interns are unconvinced by this attitude. "Even in the IDF Golani brigade there was a custom for years in which the senior soldiers would abuse the junior soldiers. Every draft was in the habit of doing this because they also passed through this hazing," said Dr. Shlomi. "Until one day a group of young soldiers rose up and said 'enough.' We have to stop this obscene phenomenon."
Health minister: 'We will seek to reduce trainee doctors' workload'
Following the publication of the shocking testimony, Health Minister Yaakov Litzman published his response on Wednesday night in which he emphasized that the number of working hours for intern doctors will soon not exceed 26 hours as stipulated by law.
"It has been brought to my attention that there may be cases in which the working conditions of medical interns set by the minister of economics are not being fulfilled, which include a strict quota of consecutive working hours and the provision for resting hours during training periods. I wish to clarify; the provisions of a license state a legal obligation, and failure to comply with them constitutes a criminal act according to the laws of working hours and rest," wrote Litzman.
He called on hospital managers to enforce the regulations before delivering a warning to those who sidestep the law: "Anyone who does not uphold the conditions of the licenses will be called upon for an explanation and will be sanctioned".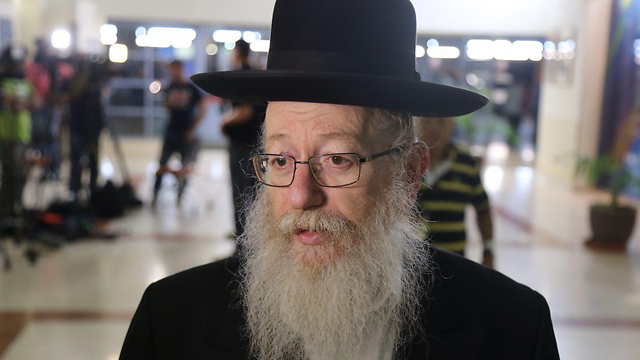 Moreover, Litzman pledged to shorten the number of hours in accordance with past legislation: "We will begin a pilot program to implement this soon."
Although Dr. Leonid Edelman, longstanding head of the Israel Medical Association, refuses to join in the interns' struggle – a struggle which he was formerly against – highlighted that this time, the protests weren't over wages but shift length. He claims that it hurts the "continuity of care" and procedures set forth therein.
"According to the budget agreements of 2011, doctors working 24 hour shifts may be required to work two additional hours in order to ensure a transition between shifts (ed.). There are many wards wherein the transition is done within an hour. Moreover, the terms stated that a doctor would be entitled to 24 hours' leave which are fully paid following protracted duty shifts," continued Dr. Edleman.
"The general provisions that were outlined in January 2015 established the need to abide by a weekly work limit (71.5 hours) which include an hours roster which ensures that the number of hours worked will not exceed the number of hours set. Additionally, because of the court ruling on the issue of reducing the duration of shift duty hours, it was decided to allocate between 2-4 hours of rest on the job, a ruling which was also included in the general license provisions," he continued.
According to Edelman, the medical trade union is only asking that the improved conditions set out in the provisions regarding fewer hours which were already agreed upon be fully implemented. During a meeting between the medical trade union and the general manager at the health ministry, medical representatives were informed that the ministry of health and ministry of economics had "taken steps to increase enforcement" to ensure that doctors do not stay beyond their required time even if they desire to do so.
"The medical trade union believes it reasonable to do everything in order to ease the burden of medical interns and enable a better quality of life for them without impinging, most importantly, on their professional training, quality of care or their wages," Edelman summarized. "It is important to highlight that we are convinced that all treatment, procedures and operations will remain at the highest standard. They are the senior doctors and surgeons and they are the interns who ensure that the treatment provided is the most comprehensive."
As reported by Ynetnews